Following their disbandment two years ago in 2019, Wanna One gathered to give hints to their upcoming reunion stage at the '2021 MAMA' ceremony.

On November 29, Mnet uploaded a special video titled 'Wanna One X MAMA' on their official YouTube channel. Here, the Wanna One members sat down to talk about their highly anticipated reunion. After bowing and properly greeting their fans, the Wanna One members gave a round of applause to express their excitement at gathering together after such a long time. Then, the members offered some hints regarding their upcoming reunion stage. In particular, Park Woo Jin, also a member of AB6IX, demonstrated a one second highlight dance move, raising curiosity on Wanna One's reunion performance.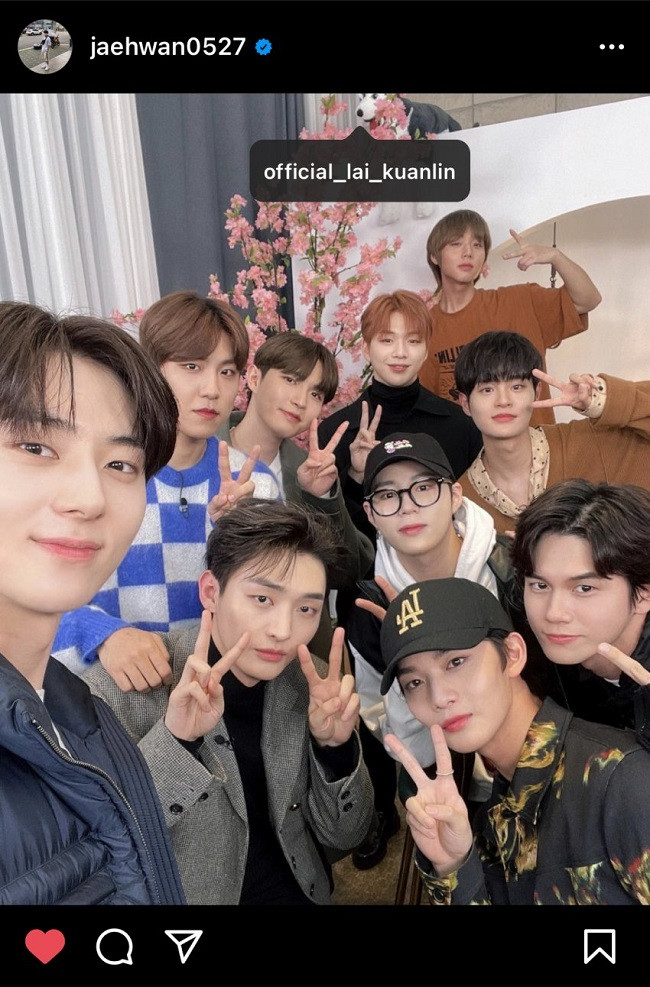 In response, some of the netizens commented:
"Wow...Wanna One is talking but I still can't believe it..I missed you Wanna One."

"Lai Kuan Lin was with them through a doll TT"

"It's kind of unfortunate that Lia Kuan Lin is missing."

"To be honest I really love this TT How long has it been TTT I have to watch MAMA after a while of not watching."

"Our One TT."

"Ong [Seong Wu] now has complete actor vibes, rather than idol vibes. Yoon [Jisung] looks much younger now. To be honest, they look more comfortable than they did when they were active in the group."

"I cried really sadly, but this day also comes."

"Is that the Park Ji Hoon I know???"

"Ong Seong Wu's vibe itself is just different."

"Are they all now of age adults?"