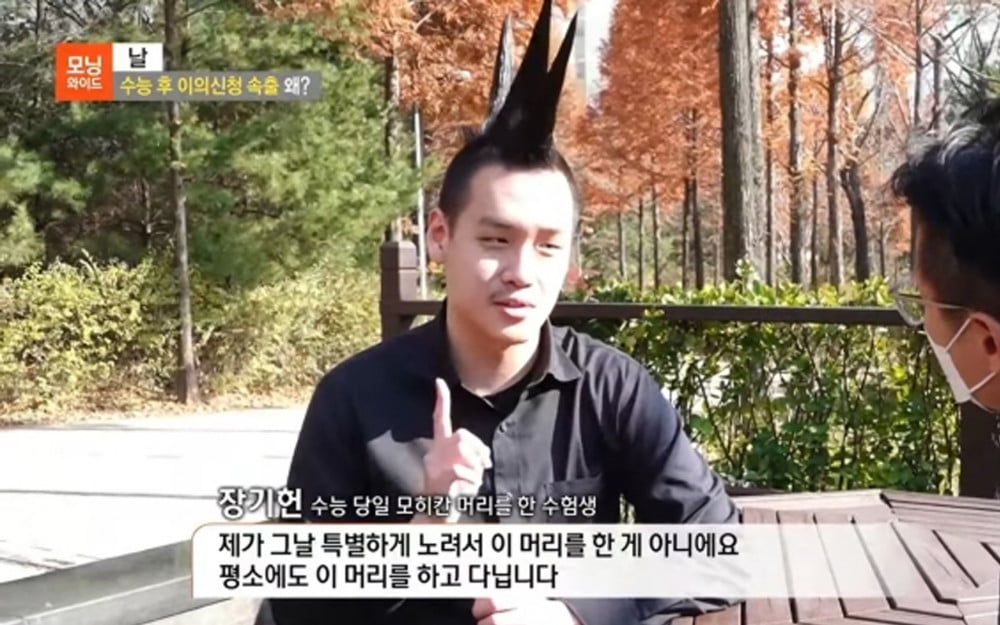 In South Korea, there is one chance in the year to take the College Scholastic Ability Test (CSAT) to enter college. Many high school seniors and students prepare for the whole year and study diligently to get into the school of their dreams. If they don't receive the score of their goal, they have to wait another whole year for their chance to retake the exam.
That is why it is very important to be in your best condition on the day of the exam.
During this year's CSAT, one student garnered attention for the hairstyle he showed up with. In fact, he has been receiving criticism for causing a distraction for the students. He showed up with a spikey mohawk that is rarely seen in Korea.
On November 21, the student met with SBS's Morning Wide for an interview to share his position on the controversy. Jang Ki Hun explained, "I didn't do this hairstyle just for the CSAT. It's a hairstyle that I usually have."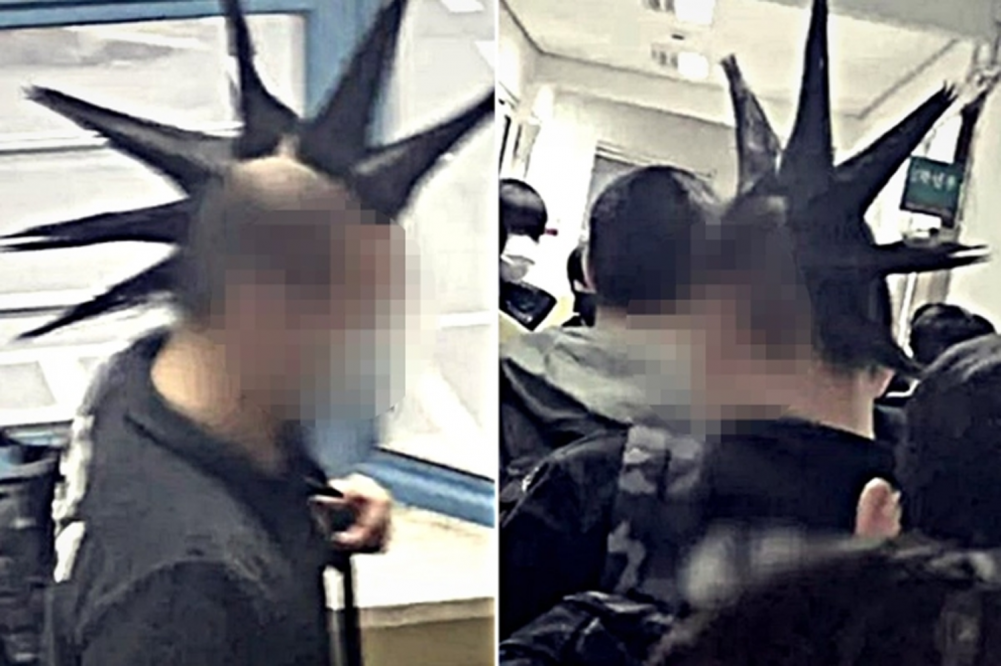 Jang shared, "When taking the CSAT, your energy is important and you shouldn't be nervous. I usually go around like this (with this hairstyle) but if I put down my hair for the exam, I might get more nervous. So I thought to lessen the nervousness and I did my hair the way I usually do."
When asked, "Don't you think your hair would be a distraction for the people sitting behind you?" he responded, "there is no absolute standard. For example, there is no rule saying that if your hair is certain centimeters above your head it's a violation."
Jang continued to add, "If that's the case, you need to prohibit people from tapping their feet or coughing. But there is no standard for that. In my perspective, the people who tap their feet, cough, or tap their pens are more of a distraction."
But he also added, "But then, it's an exam that determines a lot, I think if someone said my hair was a distraction for their exam, then I committed a big sin."

Meanwhile, there were various photos of Jang Ki Hun on various online communities and criticized that his hair was a distraction to the other students. Online users commented, "that's such a distraction on an important day," and "It was so hard to concentrate when taking the test because of his hair. I want to sue him." On the other hand, there were others who commented, "There is no regulation for the attire. You just need to ignore him," and "Don't pay attention to him."