Netizens are reacting furiously to a recent interview conducted with the 'Busan dating violence' perpetrator's parents.
SEE ALSO: 19-year-old boyfriend severely beats, drags, and strangles girlfriend who demanded they break up
About 3 weeks ago, dating violence news broke out which revealed that a woman, identified was beaten up by her 19-year-old boyfriend and dragged out of an elevator. For a recap of what had happened, click here.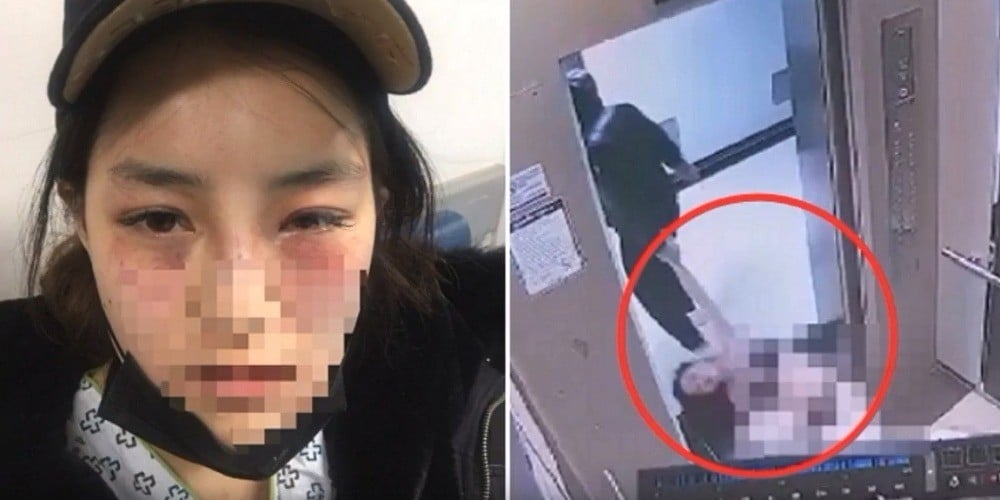 Since the news had gone viral, an interview took place between SBS' 'Curious Stories Y' and the perpetrator's parents on the April 13 episode. The parents stated, "We're truly the victims. There must be a part where ['B'] made our son angry."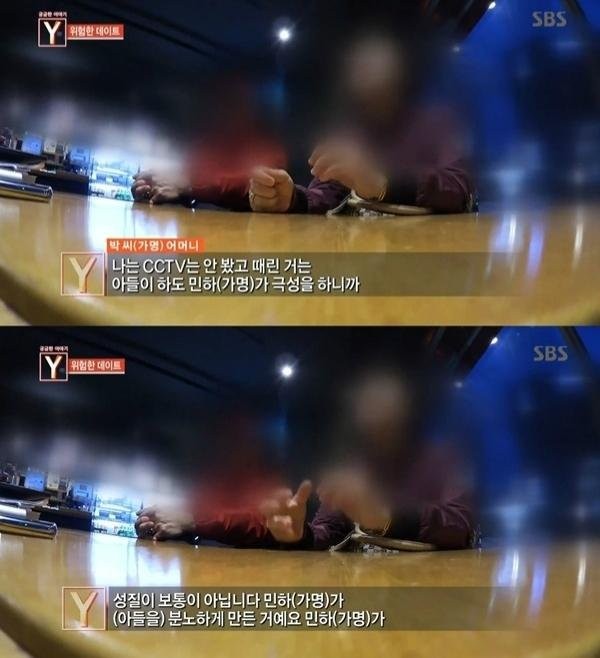 The mother added, "I think our son hit 'B' because her temper was getting wild/violent. 'B's temper is not normal," shifting the blame to the woman. The mother continued, "We're upset that the statement indicating our son locked her up made him look to be a bad guy. Of course, it is true that while they were fighting he refused to let her out. However, it's not like he tied her up and hit her - what do you mean imprisoned/locked up."
The father also said, "A man is allowed to. Isn't it okay [for a man] to hit others when they're mad?"
Watching this interview, netizens were clearly upset at the remarks made by the parents and took to social media to express their frustration and anger.
Some of the comments read, "Education given by parents is the most important. This is why you should meet your partner's parents first before getting married", "They're clearly his parents smh. I guess it's true when they say 'it runs in the family'", "The wife must've lived her life getting beaten all the time", "Even if the girl did something wrong for the sake of the argument, is that behavior normal? Beating and dragging someone is not what a human does, an animal does that, you b*stards", "If that happened to my daughter, you would be dead by now", and more.