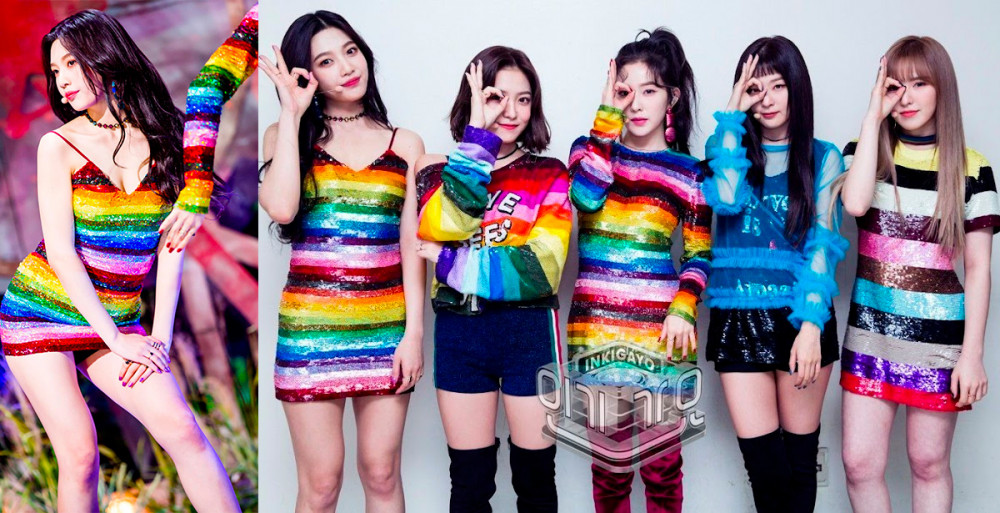 Exciting news for ReVeluvs everywhere! Red Velvet has marked their much-anticipated return, captivating fans once again with their dynamic presence. Their latest release, "Chill Kill," is already creating a buzz in the music scene, reaffirming their status as a powerhouse and much-loved group. To commemorate this thrilling comeback, let's revisit and enjoy some of their most iconic performances.

1. Who can ever forget the rainbow dress? This became all the rage, so much so that even non-fans had no choice but to really acknowledge this stage performance's beauty.

2. There's a magical quality to Red Velvet's performances, and their recent "Feel My Rhythm" stage is a perfect example. The synergy between their enchanting outfits and the meticulously designed set creates a cohesive and captivating experience that encapsulates everything the group is celebrated for.

3. While it may not be a traditional stage performance, Red Velvet's recent appearance on Dingo Music certainly showcased their exceptional vocal talent. Audiences were left in awe of the group's stunning vocal prowess, particularly the flawlessly executed high notes that have become a hallmark of their skill. This performance is a testament to their extraordinary abilities and a must-watch for anyone who appreciates vocal excellence.

4. Red Velvet's "Bad Boy" comeback stage stands out as one of their best, marked by its edgier concept, striking red statement lips, and rock-inspired outfits. This compelling combination speaks volumes about the group's dynamic versatility and artistic flair. With over 26 million views, this performance is an unmissable showcase of Red Velvet's exceptional talent and stage presence.

5. Whenever "Russian Roulette" plays you can guarantee everyone can't help but dance; even many idols couldn't resist dancing to this song. That's when you know it's a bop.

What are some of your favorite Red Velvet performances?