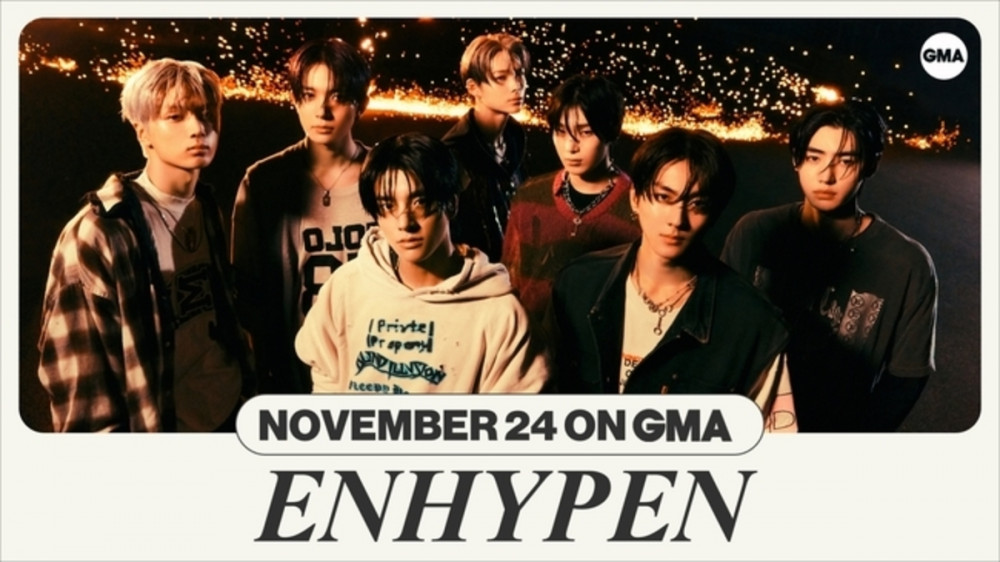 ENHYPEN is set to make its live debut in an American broadcast studio, marking a significant milestone in their career.
On November 21 KST, their agency Belift Lab announced that ENHYPEN will grace the stage of ABC's 'Good Morning America (GMA),' one of America's most iconic morning TV programs, on November 24.
During their appearance on 'GMA,' ENHYPEN will captivate the audience with the English version of "Sweet Venom". This track beautifully conveys the idea that the poison of love, symbolized as 'you,' can be irresistibly sweet, even if it means facing dire consequences. Unlike a mere translation of the Korean version, the English rendition boasts unique lyrics, offering a fresh perspective for listeners. The group will also engage in an interview with the show's host, sharing various anecdotes and insights.
ENHYPEN's American venture doesn't stop there. The day before their 'GMA' appearance, they will participate in the 'Macy's Thanksgiving Day Parade,' one of the oldest and most cherished Thanksgiving parades in the United States. This showcases their growing presence and dedication to reaching a global audience.