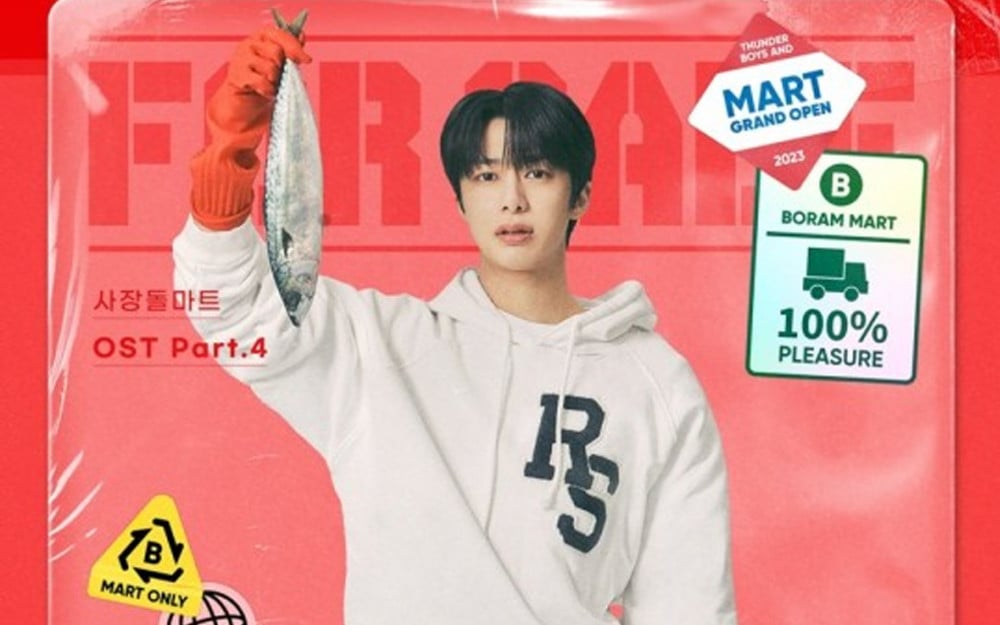 Hyungwon, from MONSTA X, has contributed his vocal talents to the OST for the TVING exclusive series 'CEO-dol Mart', a program in which he is currently starring.
On September 22, Hyungwon debuted the series' fourth OST, aptly named "NOW" on various music streaming platforms.

'CEO-dol Mart' is a youth-oriented comedy-drama series that amusingly encapsulates the difficulties faced by idol groups who, after experiencing unexpected accidents, find their dreams, careers, and future paths suddenly obliterated. These idols now find themselves running a failing mart, thereby confronting the relentless harshness of life. Hyungwon encapsulates the role of 'Joo Jun,' a rapper from the idol group 'Thunder Boys' who now manages the seafood section at the struggling Boram Mart.



"NOW," a soul-stirring ballad, breathes nostalgia, incorporating an infusion of melodic and emotional sound resonating with longing for the unattainable past. Together with Hyungwon's captivating vocals, the song is anticipated to bolster the immersive effect of the drama, revealing a richer, more complex layer to the series.

Having debuted as a member of MONSTA X in 2015, Hyungwon has consistently displayed his wide-ranging talents across domains such as acting, reality shows, and hosting, aside from his activities with the idol group. His striking visual appeal and physically fit physique have garnered considerable attention, leading to numerous offers for photoshoots and advertising campaigns.
His prowess is not confined to performance alone; he has also been acknowledged for his music-producing skills and has contributed to the production of songs for MONSTA X's albums as well as projects involving external artists. Hyungwon, under the pseudonym DJ H.ONE, continues to flex his versatility and vast musical prowess.

'NOW', the latest addition to Hyungwon's diverse portfolio in the OST for the TVING-exclusive series 'CEO-dol Mart', is now available for streaming on various music platforms.