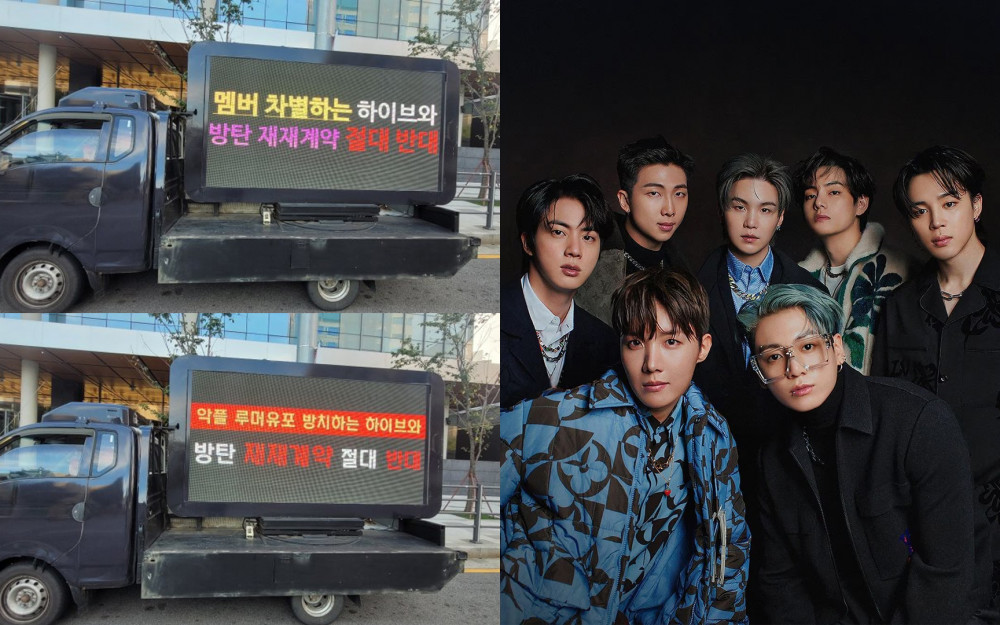 In the world of K-pop, few groups have garnered as much global acclaim and fandom as BTS. With their immense popularity and unprecedented success, the seven-member South Korean boy band has captured the hearts of millions worldwide.

On September 20, fans all over the world were brought an exciting piece of news that all seven members officially renewed their contracts with Big Hit Music.
According to HYBE on this day, "The board of directors completed the renewal of the exclusive contracts of all 7 members of BIGHIT MUSIC artists BTS."


While this announcement sparked waves of celebrations worldwide, it also created ripples of discontent among a fraction of their fandom.

Some dissatisfied fans staged protests outside the HYBE buildings, ferried by protest trucks. Their allegations pivoted around the claim that HYBE was unduly pressurizing BTS to renew their contracts, and purportedly discriminating against specified members.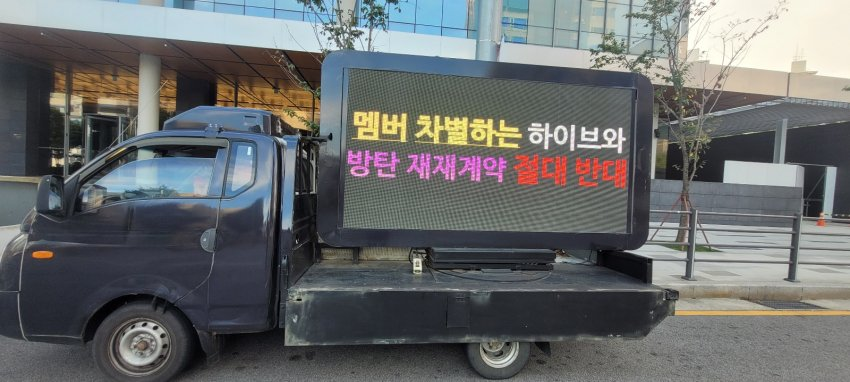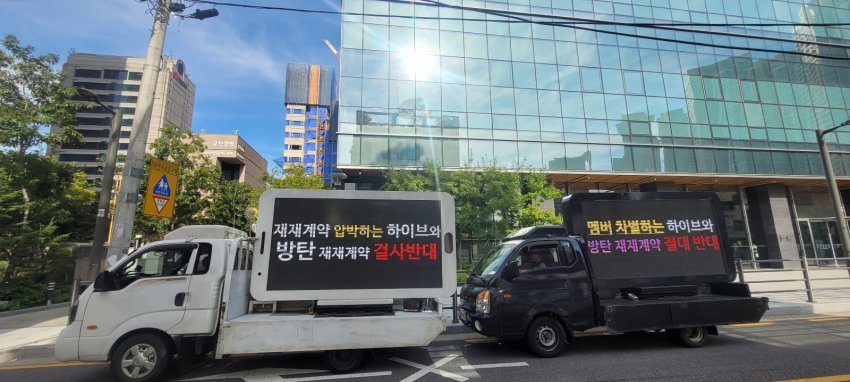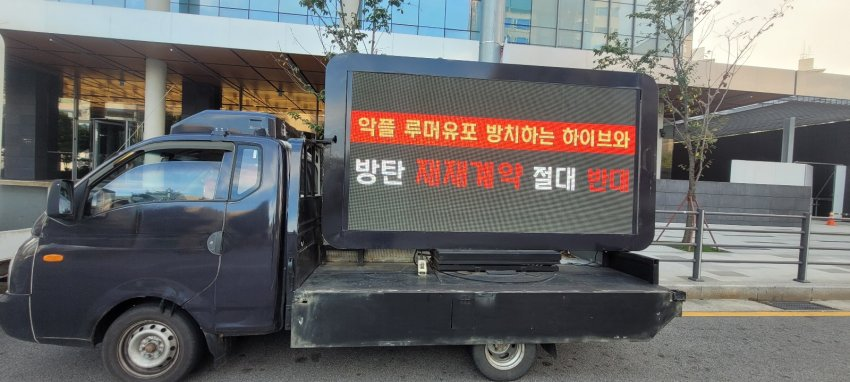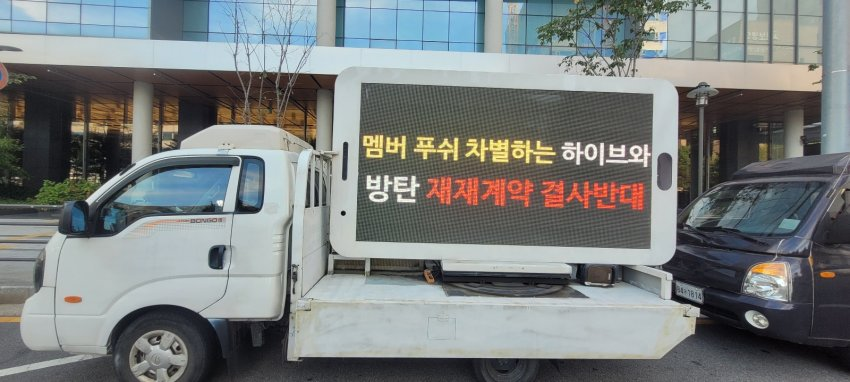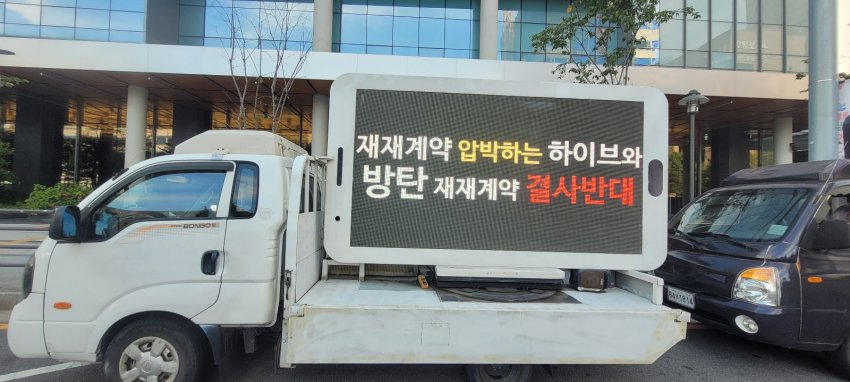 Netizens have become perplexed by these fans and commented, "I'm sure the members can take care of themselves. Who are they to say these things," "I wish HYBE could do something about that fan group," "Those fans are out of their minds," "Seems like the fans who sent the protest trucks are akgaes," "Wasn't it the members who decided to renew?" "I think the members make the final call in renewing their contracts. Who are they to say anything against it?" "They are delusional," "They're crazy. The contract was already renewed," and "I wonder if they are angry because the group successfully renewed the contract."