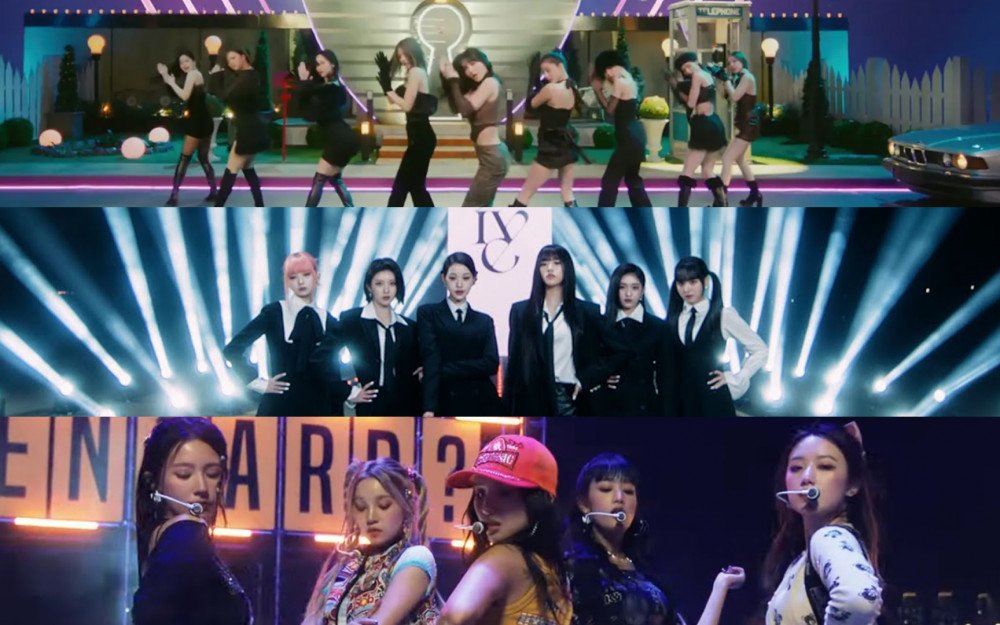 The K-pop industry has recently witnessed an extraordinary rise in girl groups over the past few years.
These girl groups have been captivating listeners and fans from all over the globe with their infectious melodies, stunning choreography, and their incredible visuals. 2023 might be one of the most successful years for these girl groups following 2022 as they continue to showcase their global popularity.
As YouTube remains one of the most popular platforms for music consumption, it is the best medium to gauge the popularity and impact of girl groups in the K-pop music landscape. In a bid to amplify viewership and enhance exposure, some companies have employed YouTube ads to boost the number of music video views. However, this strategy has stirred controversy among some fans who perceive it as an unfair tactic, arguing that it undermines genuine organic growth. Thus, a netizen created a chart showing the view counts with and without ads.
So without further ado, here are the top 10 music videos with the most views without ads.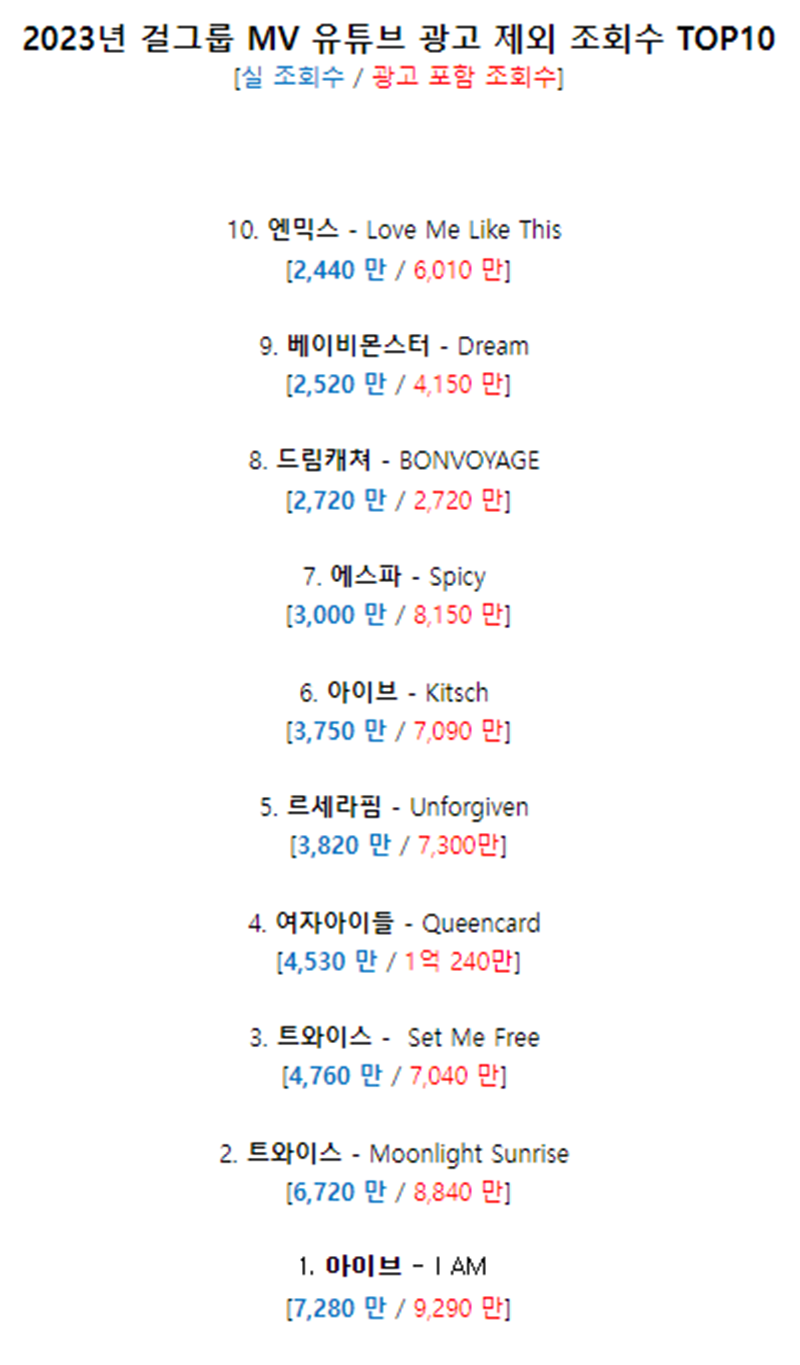 10. NMIXX - Love Me Like This
[24.4 million without ads/ 60.1 million with ads]
9. Baby Monster - Dream
[25.2 million without ads/ 41.5 million with ads]
8. Dream Catcher - BONVOYAGE
[27.2 million without ads/ 27.2 million with ads]
7. aespa - Spicy
[30 million without ads/ 81.5 million with ads]

6. IVE - Kitsch
[37.5 million without ads/ 70.9 million with ads]

5. LE SSERAFIM - Unforgiven
[38.2 million without ads/ 73 million with ads]
4. (G)I-DLE - Queencard
[45.3 million without ads/ 124 million with ads]
3. TWICE - Set Me Free
[47.6 million without ads/ 70.4 million with ads]
2. TWICE - Moonlight Sunrise
[67.2 million without ads/ 88.4 million with ads]
1. IVE - I AM
[72.8 million without ads/ 92.9 million with ads]