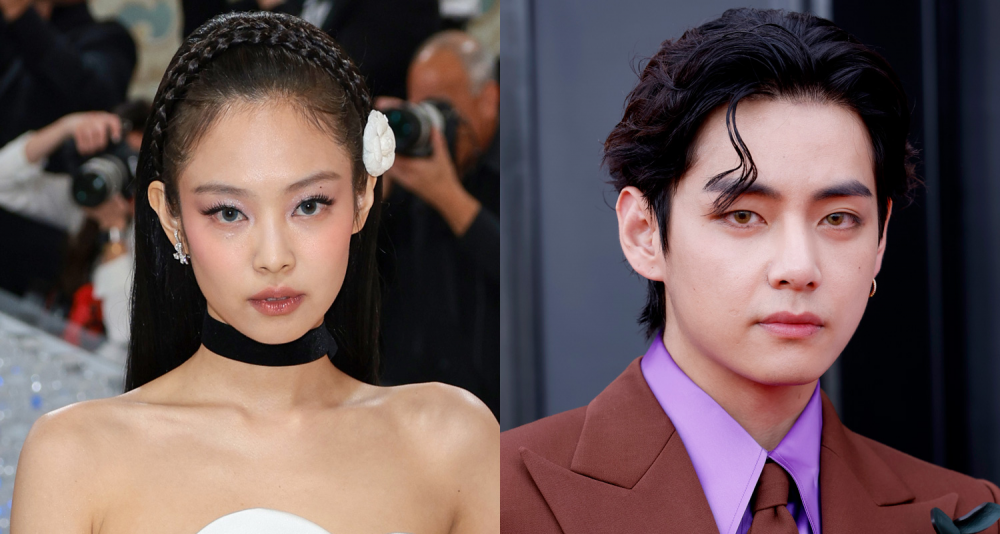 Rumors of a romantic relationship between BTS' V and BLACKPINK's Jennie have been circulating on social media recently. A video capturing what appears to be the two K-pop stars walking hand-in-hand and being affectionate with each other was posted online on Wednesday, leading fans to speculate that they are dating.


The speculation was further fueled when fans noticed that the two stars were wearing matching necklaces.

This isn't the first time that V and Jennie have been rumored to be dating. In May 2022, they were also caught up in dating rumors after being spotted together on Jeju Island. Despite the rumors, both agencies denied any romantic involvement at that time.
However, both companies finally responded this time thru Sports Seoul:

HYBE and YG Entertainment stated on the 18th that, "We do not know due to it being the artists' private lives."

V and Jennie are two of the biggest K-pop stars in the world. V is a member of BTS, one of the most popular boy bands in the world. Jennie is a member of BLACKPINK, one of the most popular girl groups in the world.