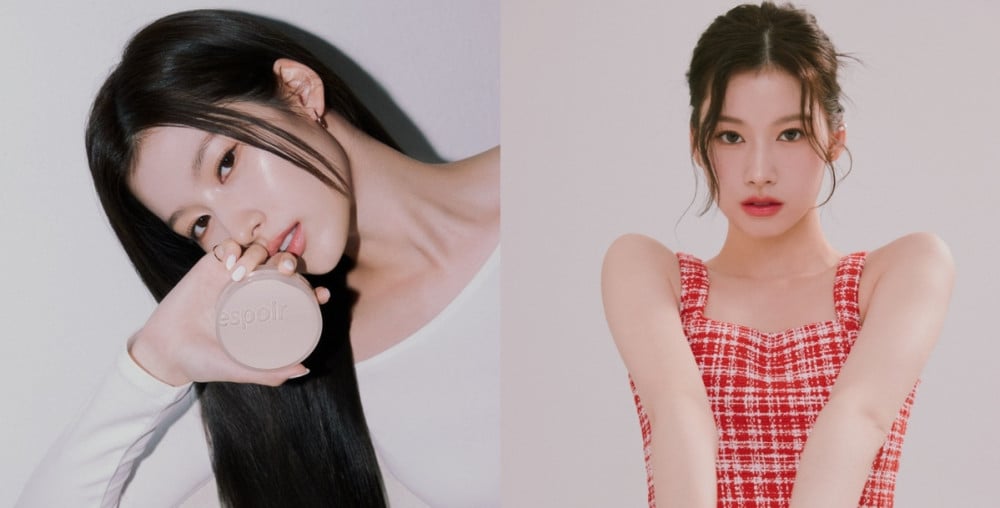 TWICE's Sana captivated with her dual charms as the new muse for Korean Cosmetics brand 'eSpoir'.
On March 7 KST, Korean cosmetics brand 'eSpoir' revealed their new muse as TWICE's Sana, where Sana showed dual charms as a chic and lovely brand model. In the first photo, Sana can be seen posing chicly with a cushion foundation, while wearing a white long-sleeve shirt that compliments her long straight, black hair. In another photo, Sana shows off more lovely, bright charms with her hair tied up in a bun and wearing a bright red dress. On an online community forum, a netizen included some of Sana's photos with 'eSpoir' and wrote, "Sana's atmosphere transformation is so nice TTT. I need to give a huge bow to eSpoir."
Take a look at Sana's photos below!

Netizens commented:
"She's so pretty. Gorgeous."
"Goddess TTTT."
"Because they called her their 'muse', instead of a brand model or an ambassador, it matches her so well."
"Shy-Shy TTTT. SO pretty."
"She's so pretty!"
"So luxurious, lovely, and nice...most importantly, she looks so frickin' pretty."
"She matches well with eSpoir. So luxurious."
"Her visuals are insane. Sana is the best."
"So jealous of her visuals. So frickin' pretty!"
"Omg, she's perfect for the brand. Sana is so beautiful."