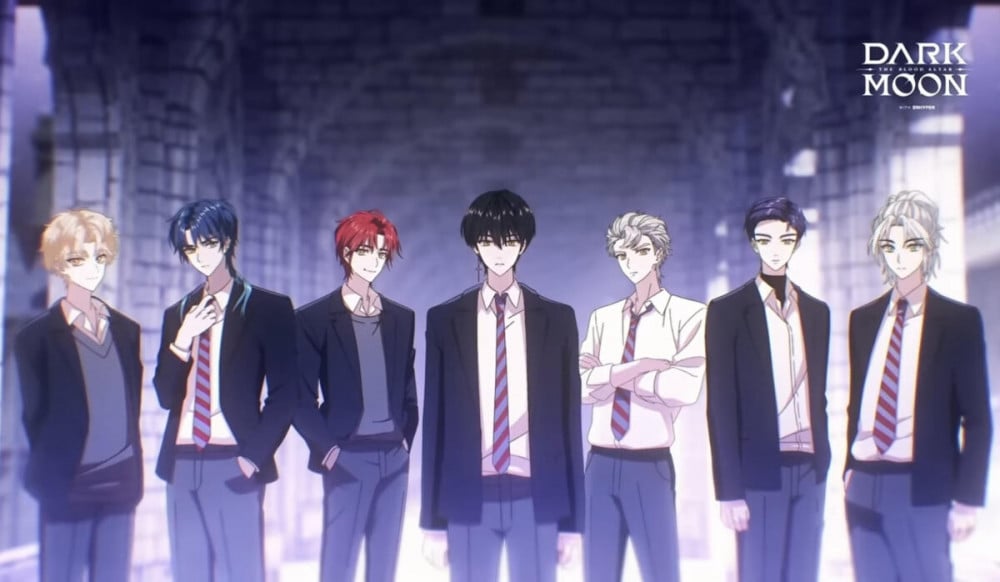 The webtoon 'Dark Moon: The Blood Altar' created in collaboration with ENHYPEN, has achieved 100 million views.
On February 1, HYBE announced that the cumulative views on the webtoon has surpassed 100 million views. It also announced that the webtoon was ranked in the top 5 in seven different language services including in Germany, Spain, China, France, Thailand, Indonesia and English.
Additionally, HYBE reported that the German and Spanish services are attracting especially good responses in the global market, and held the No. 1 spot for Sunday webtoons for more than 10 weeks.
'Dark Moon: The Blood Altar' is a teen romance webtoon in which the main character Suha, a female student who hates vampires, becomes entangled with 7 vampire boys at a boarding school.
ENHYPEN also sang "One in a Billion", the original soundtrack (OST) of 'Dark Moon: The Blood Altar' in September of last year.