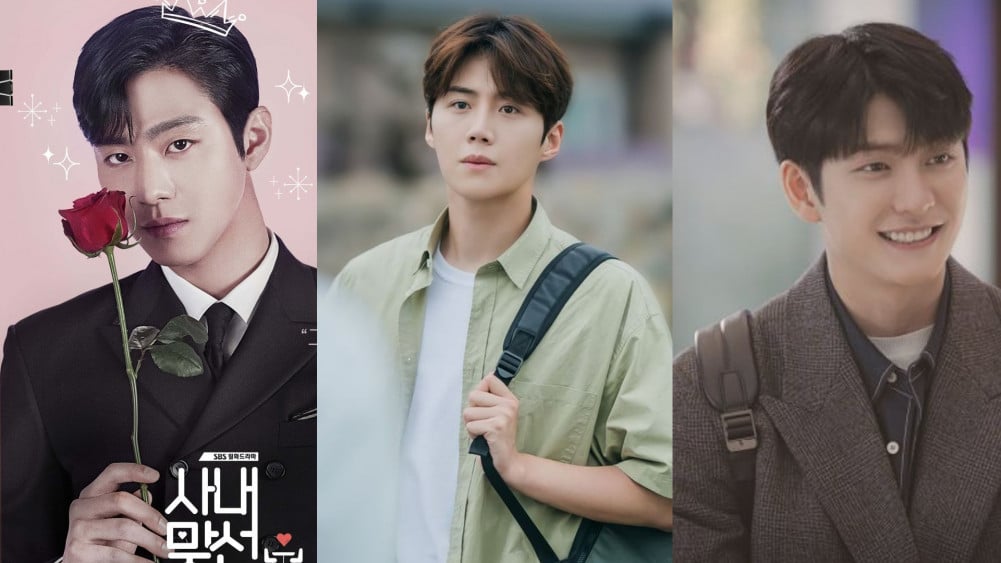 Nothing makes Valentine's Day more perfect than spending that time with your loved one - and what would make it even better is if your special valentine was one of these seven K-drama boyfriends!
1. Hong Du Shik from "Hometown Cha Cha Cha": The jack of all trades, Hong Du Shik, isn't just good at everything, but he's also quite the romantic! You can be rest assured that he's definitely going to make Valentine's Day a special occasion, maybe even holding a swoony seaside surprise just like he did in "Hometown Cha Cha Cha!"
2. Jung Joon Hyung from "Weightlifting Fairy Kim Bok Joo": Although he's the type to make fun of you and tease you for wanting to do something so cringe on Valentine's Day, fear not for deep down, aside from all the teasing he's still going to give in and bring you flowers and chocolate!
3. Lee Joon Hoo from "Extraordinary Attorney Woo": Knowing full well what you like and don't like, Lee Joon Hoo isn't the type to go all out with all the flashy Valentine's Day surprises, but rather just as he has done, he wouldn't be afraid to show you just how much he loves you, maybe with a dinner date and then watching a movie while you two snuggle together on the couch!
4. Noh Ji Wook from "Suspicious Partner: Okay, so he's pretty rough around the edges and probably would rebuke you and start ranting about how Valentine's Day is just another way to waste money, but at the end of the day, he still would cave into getting you a lovely big bouquet of flowers, chocolates, and some jewelry!
5. Han Ji Pyeong from "Start Up": If you're looking for a movie-like Valentine's Day, well Han Ji Pyeong will surely indulge you and make sure this day is all about you! As his girlfriend, you can expect that he'll probably have found you a perfect dress for a dinner date at a fancy expensive restaurant. Talk about a literal candle-lit dinner!
6. Lee Young Joon from "What's Wrong with Secretary Kim?": Oh boy, this is the perfect holiday where you'll be able to see his complete narcissism, so just be prepared with the full understanding that he's just trying to show off to you that he's the best boyfriend you can ever have!
7. Kang Tae Moo from "The Business Proposal": Although he has the wealth to make Valentine's Day the most luxurious day ever, he doesn't want you to feel so burdened by the excessiveness, so he'll most likely prepare you something that you always wanted! Nothing too flashy, but nothing too cheap!
Who are some of your favorite K-drama boyfriends that you'd want to spend the most romantic holiday of the year with?