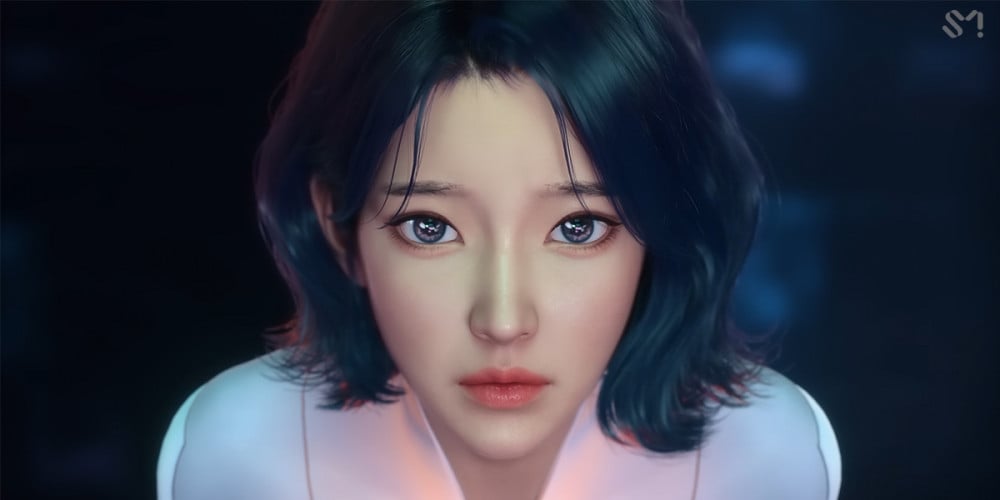 Nævis will reportedly be making her debut soon as an AI artist, one media outlet stated on January 26.
In an interview with Maeil Business Newspaper, SM Entertainment's co-CEO Lee Sung Soo revealed, "Nævis, who has thus far only appeared in the form of CG in aespa's music videos, will be showcased as her own AI artist. The artist will be created using a mixture of the latest technology to ensure natural movements, a newly created voice, and even realtime communication." Nævis's voice will be created by sampling and digitizing the voices of 12 voice actresses.
Nævis's debut stage will be during aespa's 'VR Concert at KWANGYA', set to take place as a part of the annual 'South By Southwest' music festival (SXSW) in Austin, Texas. This year's festival will be held from March 10-19, with aespa's 20-minute 'VR Concert at KWANGYA' being showcased as a segment of the 'XR Experience' competition. Viewers will be able to experience the concert in 8K using VR gear, enjoying performances of aespa's best hits like "Black Mamba", "Next Level", etc. It's believed that Nævis will also make her debut as a part of the VR concert, although additional details regarding her activities are currently unknown.
Meanwhile, Nævis was first introduced as a virtual character in aespa's universe as a figure who allows the members of aespa to travel to the digital world, the FLAT.
For more details on aespa's 'VR Concert at KWANGYA', featured at this year's 'SXSW', visit the festival's official website here.