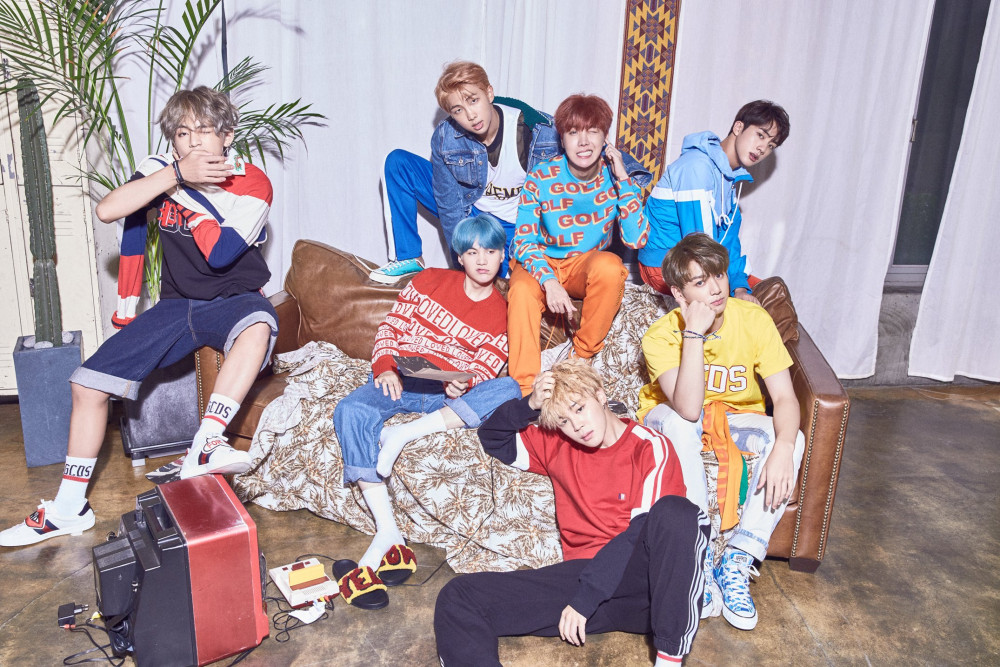 BTS achieved another Billboard feat!
The boy group's 2017 album 'Love Yourself: Her' is now available on vinyl, and according to Billboard, it debuted straight at No. 1 on the Vinyl Albums chart, becoming BTS's first entry and first No. 1 hit.
In addition, the album returned to the top 15 of this week's Billboard 200 placing at No. 13, over 5 years after its release.
'Love Yourself: Her', which features "DNA" as its title track, was originally released on September 18, 2017, as BTS's 5th mini-album.
Congratulations to BTS! Check out Billboard's Vinyl Albums chart's top 5 below.