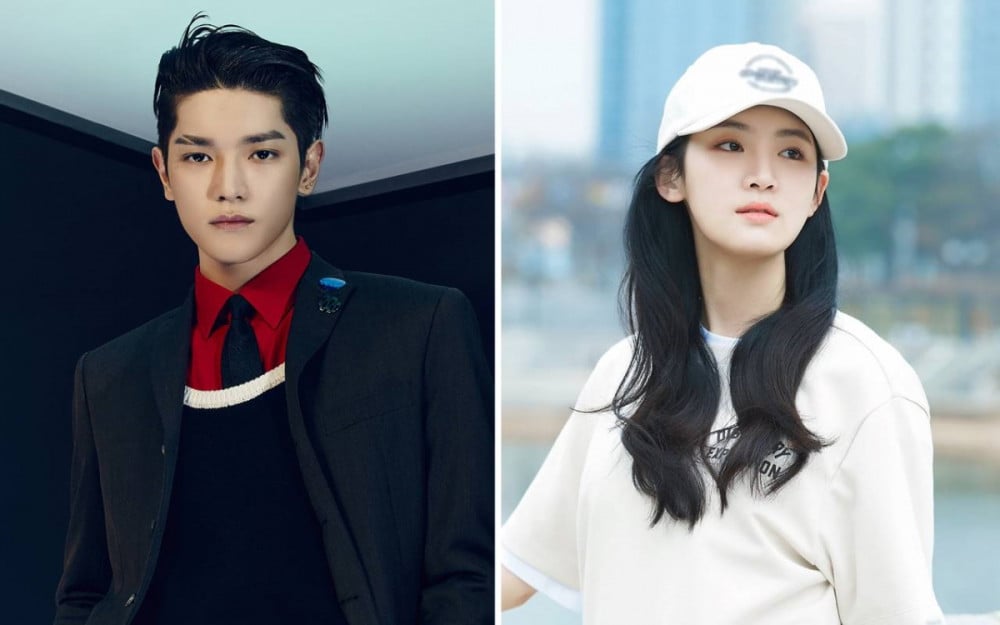 Actress Park Joo Hyun's label has responded to rumors she's dating NCT's Taeyong.

On January 12, rumors began spreading in online communities that Taeyong and Park Joo Hyun were currently in a relationship. According to an anonymous poster, the two stars were playing online games together, and Park Joo Hyun was spotted watching NCT 127's concert from reserved seats for family.

In response, the actress' label 935 Entertainment stated, "Actress Park Joo Hyun and NCT's Taeyong are just friends." 935 Entertainment further stated Park Joo Hyun had shared photos of herself at multiple concerts, saying, "She personally attended singer-actress IU's concert and posted a photo, and she shared photos of herself attending other concerts besides that."

The label continued, "Park Joo Hyun enjoys games as a hobby and has a lot of affection for them to the extent she posted a video about online games like League of Legends on her YouTube channel. She and NCT's Taeyong are friends who game together and nothing more. Actress Park Joo Hyun is very social and has an outgoing personality, so she has diverse friendships and maintains a large network."

In other news, Park Joo Hyun is currently starring in MBC's 'The Forbidden Marriage'.