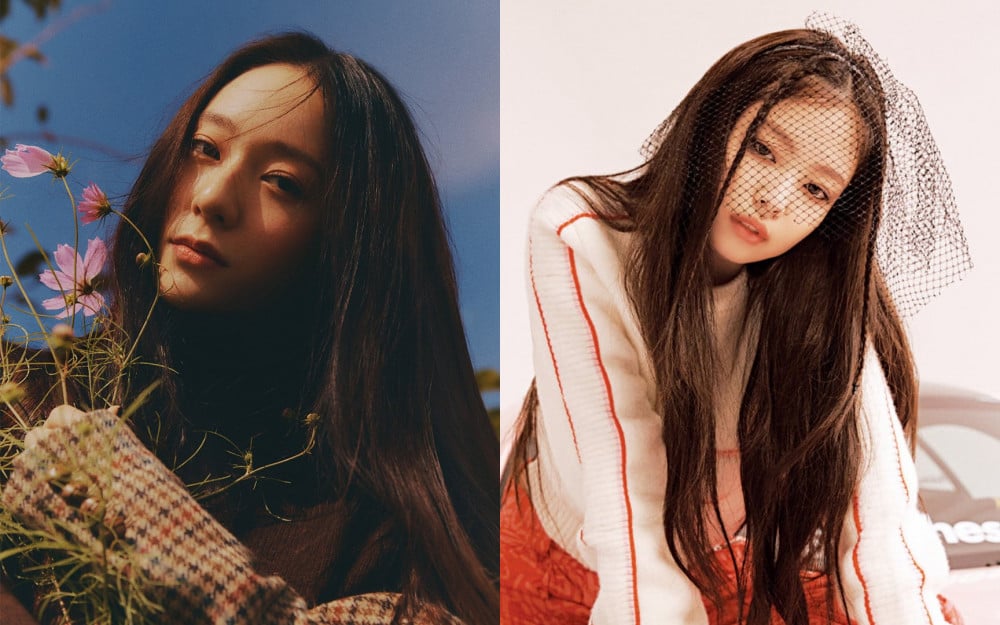 It appears to be a part of human nature to compare everything, which could explain why many idols are compared to one another, with fans constantly searching for similarities and differences that make one better or worse than the other.
Recently, K-pop fans flocked to one popular Korean online community to discuss a topic that has been around as long as the K-pop industry existed. These netizens joined a debate about whether Krystal was as popular, if not more popular, during her prime as Jennie is now.
The discussion started when one netizen asked, "Was Krystal the most famous to the public at the time, to the extent that she was immediately mentioned like Jennie is now?"

Other netizens joined and commented on their two cents, saying, "All the members were individually popular at the time but I think Krystal was the most popular from them," "I think she was really popular among K-pop fans," "I think Sulli was more popular to the public," "I'm not sure if it's to the extent of Jennie's popularity," "Don't bring Jennie here to compare," "Why are you talking about Krystal all of a sudden?" "I think Krystal was super popular at that time," "Were you not born at that time?" "She shouldn't be compared to Jennie since they're from a different generation but Krystal and Sulli were super popular. I get why people are asking if OP was even born at that time because it's such a ridiculous question, lol," "She's still popular," and "Compared to K-pop popularity from back then and now, Krystal was really popular but She was in a different position than Jennie. So it's weird to compare them."