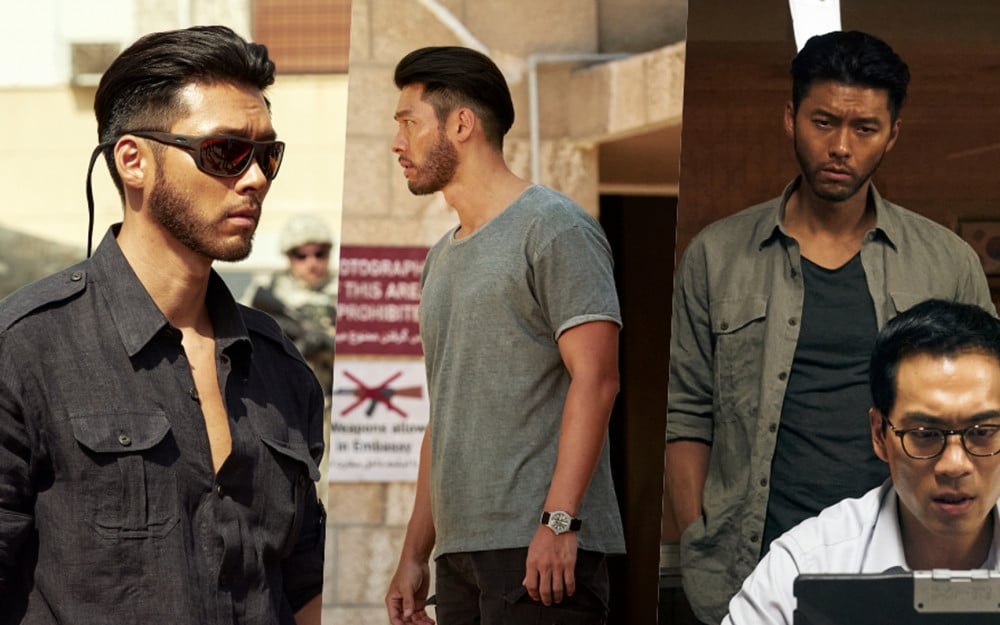 The new still-cut photos for the upcoming 2023 film 'The Point Men' starring Hyun Bin, have recently been released, bringing attention to the actor's new rugged look.
The film 'The Point Men' follows the story of a Korean diplomat who is sent to Afghanistan when a group of South Korean tourists are taken hostage by the Taliban.
Hyun Bin will play the role of Park Dae Sik, an NIS agent specializing in the Middle East and Central Asia. Hyun Bin, renowned for his captivating transformations across a range of genres, will now showcase his raw charisma as an NIS agent.
Park Dae Sik is a character who overcomes his past trauma in order to succeed in this negotiation rescue plan in the film. Hyun Bin is expected to portray Park Dae Sik with a more nuanced display of emotions, demonstrating the character's growth as he confronts perilous circumstances.
In particular, Hyun Bin's still cuts from the latest film have garnered much attention, as he has completely transformed his look from his clean-cut image into an unkempt full beard and a more rugged aesthetic that had never been seen on the actor before.
'The Point Men' is slated to hit Korean box offices on January 18.