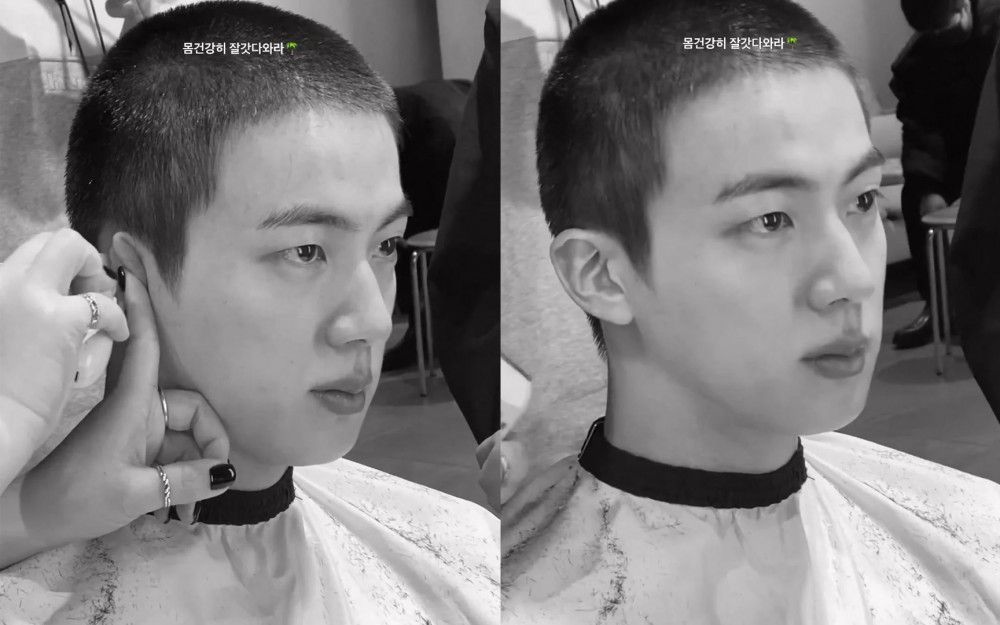 It has been about one day since BTS member Jin enlisted in mandatory military service. According to reports, Jin safely entered the training ground, being seen off by the rest of the six members.
Two days ago, Jin surprised fans by posting a photo of his new buzz cut as he was preparing to enlist. He posted the photo on December 11 and shared how he thought his new short hair is cuter than he thought.
On December 13, HYBE's creative director Kim Sung Hyun posted a video showing the process of Jin shaving his head. In the black and white video, Jin is seen nonchalantly getting his hair shaved.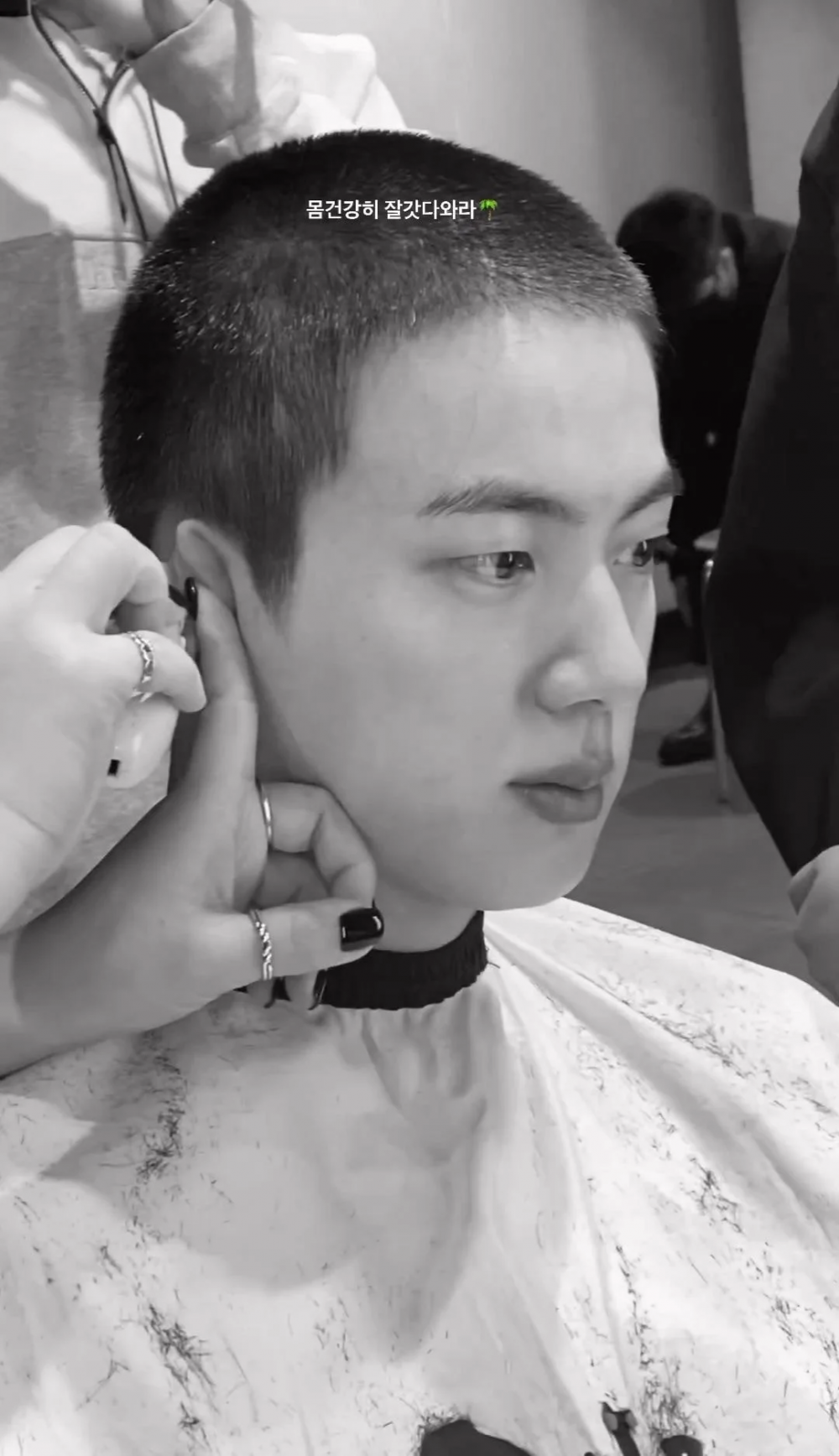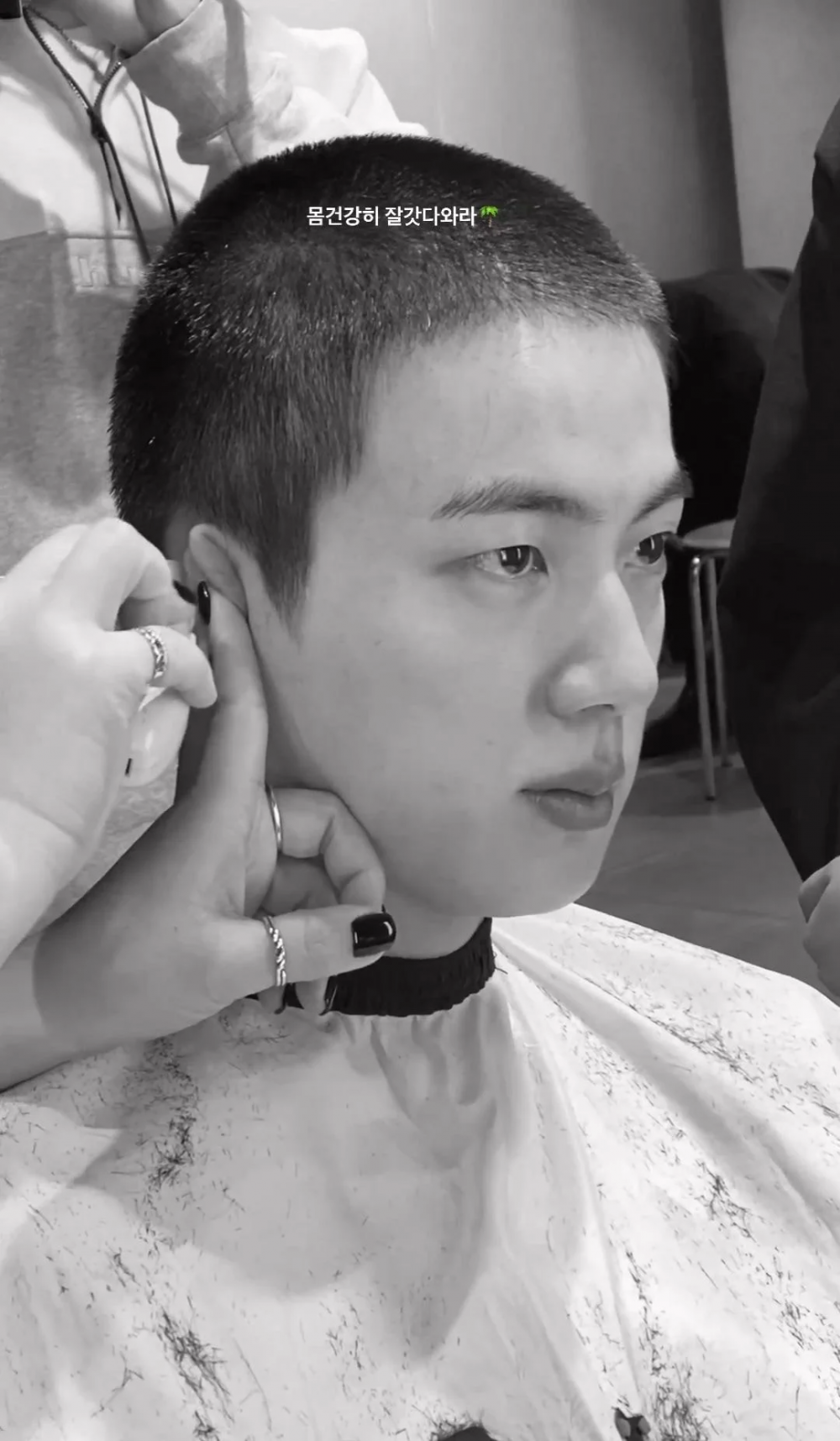 The video was posted with the caption, "Be healthy, and go and come back well." Fans were once again impressed by Jin's visuals as they watched Jin's beautiful hair being cut off.
Fans commented, "I'm tearing up watching this," "He's so good-looking," "He looks so much more handsome here than in his selfie photo," "Be healthy," "He's really amazing," "Wow he even looks good in that short hair," "His head shape is beautiful," and "His face is so perfect even more now that he cut his hair."