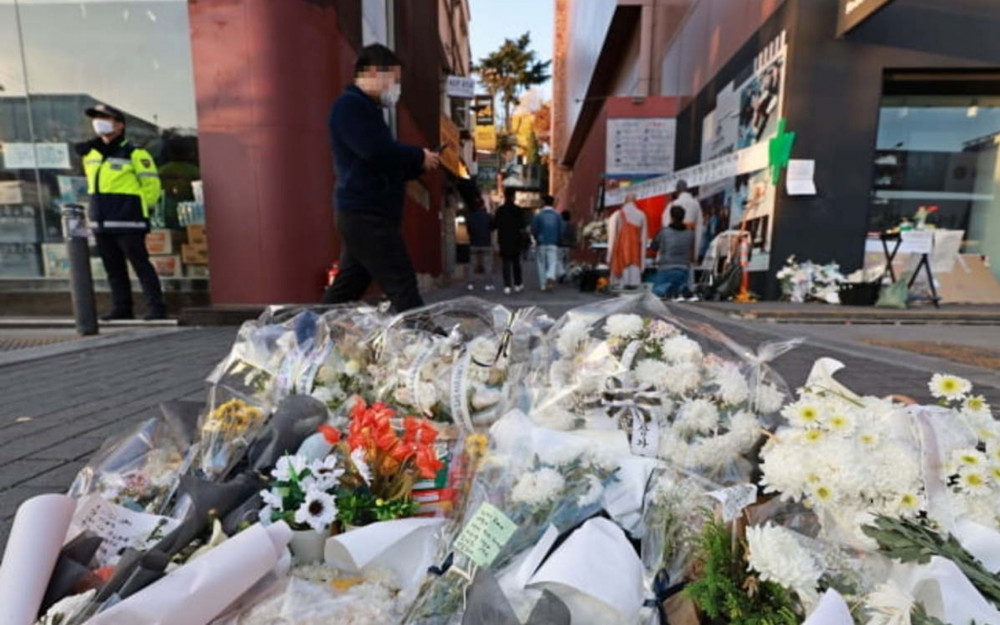 A high school student who had survived the Itaewon tragedy was found dead.
According to a December 13 statement from the Seoul police, the body of a high school student was discovered in an accommodation in Mapo-gu, Seoul, at 11:40 PM on December 12. The police were searching for the student after receiving a missing person's report from his mother on the same day.
The forensic examination at the scene revealed no evidence of foul play, and no suicide note was discovered.
The high school student was identified as a survivor of the Itaewon tragedy that occurred on October 29. At the time, the student went to Itaewon with his friend. His friend had tragically died in the accident, while the student survived after being taken to the hospital for treatment.
A police official stated, "It is being speculated that the high school student made an extreme choice and there will be no autopsy following the wishes of the bereaved family."

※ If you or someone you know needs help, contact the National Suicide Prevention Lifeline (U.S.) at 1 800-273-TALK (8255) or visit here.