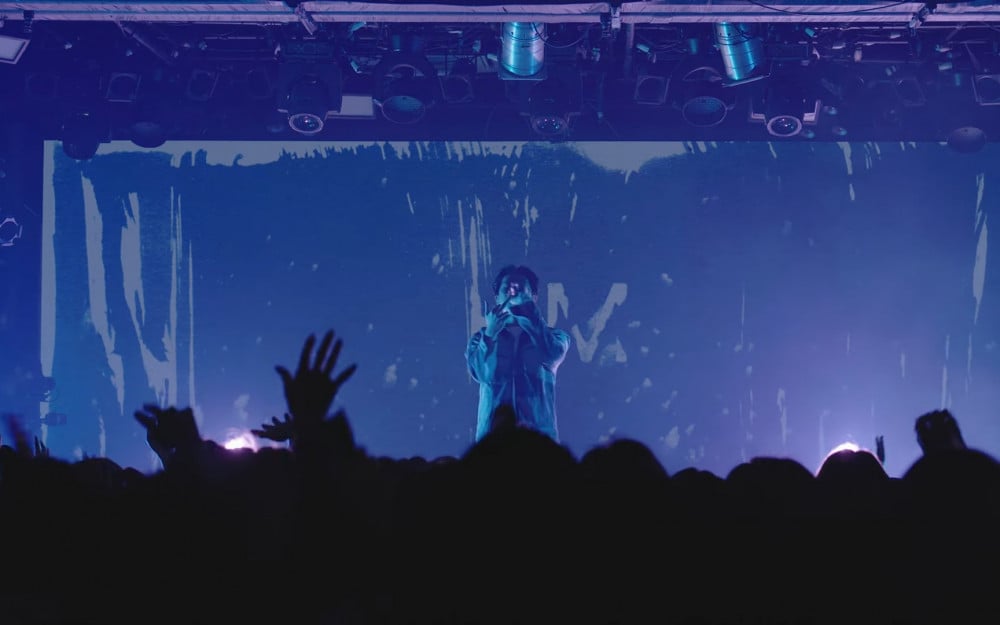 BTS's RM returned to his roots and held a live performance at the heart of Hongdae, where the rapper made a name for himself in the underground hip-hop scene when he was a teenager.
On December 14, RM released the video titled "RM Live in Seoul @ Rolling Hall," which showed the small yet intimate concert he held on December 5. Only 200 lucky fans were able to attend the show and were not permitted to take photos or videos.
At the beginning of the performance, RM revealed that it was his long-time dream to perform at Rolling Hall ever since he was an underground rapper.

RM performed the tracks he released in his solo album 'Indigo,' and grooved to the music livening up the vibe. RM invited many artists to feature on his album, such as Paul Blanco, Colde, and Youjeen from the band Cherry Filter.
The lucky fans who were invited got a chance to take a group photo with RM at the end of the performance.
Fans expressed their envy and commented, "So envious," "This must have been a real good time for the artist and the fans too," "Please have another concert like this again," "I'm so jealous," "I'm going to cry," "They look like they are having a good time without me," "I'm so jealous to the point my stomach hurts," "those 200 people are the luckiest people," "I need to stop being envious," "What did I just see just now," "That one girl who wants to do the heart with Namjoon so bad lol," and "I am crying because of how jealous I feel."