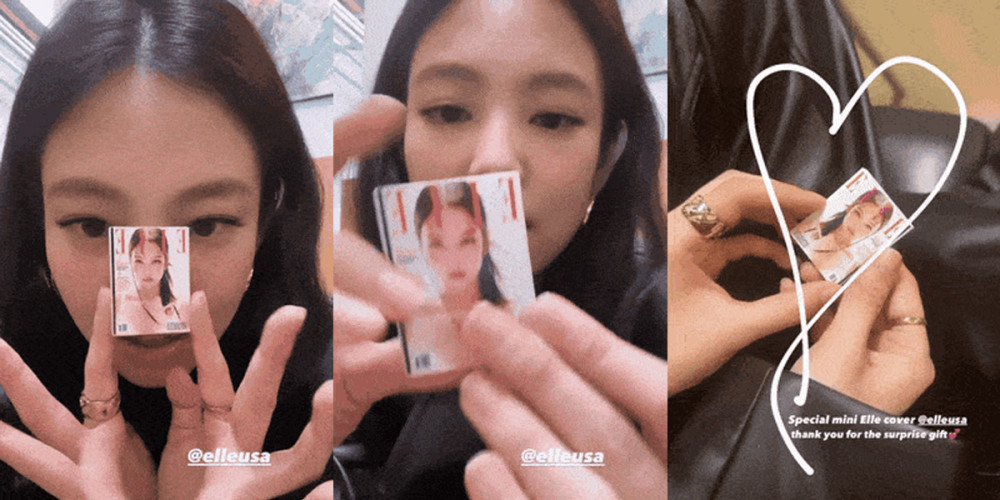 BLACKPINK's Jennie, featured as the cover star on the December issue of 'ELLE U.S.', received a surprise gift from the publisher!
On November 19, Jennie showed off an adorable, miniature version of the December issue of 'ELLE', specially printed for the idol. Jennie flipped through the pages of the miniature magazine with a content smile, making fans envious.
Anyone else envious of Jennie's cute mini 'ELLE' issue?