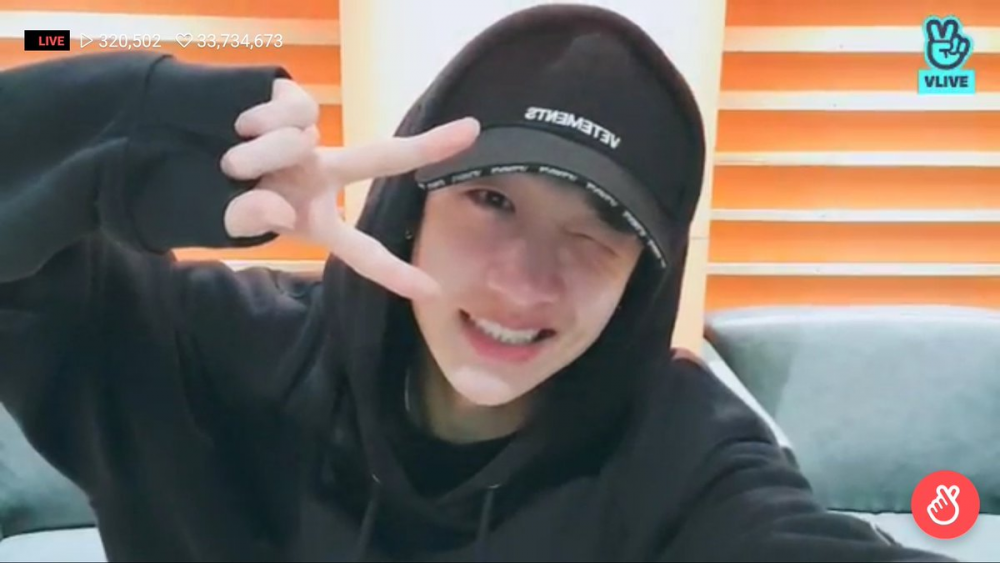 'Chan's Room (찬이의 "방")' which started in January 2019, is a weekly (in early 2020 monthly) live broadcast aired on V Live, where Stray Kids Bang Chan just casually chats with fans. He would often play the songs he likes or suggested by fans and occasionally would have one or more guests on with him.
What's heartwarming about this is that Chan would try his best to do this every Sunday, despite his busy schedule. No matter if he's abroad for a schedule or home during their break, he would still make time to chat with his fans. Sometimes they're just casual chats, and sometimes he gives the most supportive and loving advice. As of today, Chan's Room has a total of 177 episodes.
In conjunction with Bang Chan's birthday, let's relive some of Chan's Room's best moments.
The First Episode
It all started on January 2, 2019, almost three years ago; Chan has come a long way. He started off being very shy, and now he looks the most comfortable doing it. Back then, who knew that fans would have something to look forward to every week and find comfort in the hour they spend with him?
Episode 15
Chan is not only the best leader for Stray Kids, but he's also the best shoulder for fans to lean on. Always giving fans encouragement, advice, and reassurance, that whenever fans are having a hard time, Stray Kids will always be there for them.
Episode 36
"You're doing good" - A simple phrase that he kept repeating in their song Grow Up, and then again in this episode, to reassure fans that no matter what, they are doing a good job.
Episode 43
The first Chan's Room with ot8. The kids barged into his studio and made him wear a matching white jacket. It's one of the fans' favorite episodes, as it was a special episode having all eight of them on the broadcast.
Episode 45
"Don't hurt yourself" - One of Chan's most famous parts of Chan's Room. Both stays and non-stays appreciated these words of advice and comfort Chan shared on self-harm.
Episode 69
On to the funny parts of Chan's room. Stays always send Chan pickup lines, and Chan is always amused by it. This was probably how Chan's gotten so good at his flirts these days.
Episode 107
Okay, so because of Chan's conflicting schedule towards the end, he invited a special guest over to cover for him and close the show. The guest even gave viewers a big hug, just as Chan usually does before ending the show. Thank you, Chan's friend! It was nice meeting you!
Episode 112
Sorry, we're going to go back to being sappy for a bit. This episode was after Mixtape: OH dropped and when it was revealed that member, Hyunjin was back from his hiatus. Chan was as happy as fans were to have everyone back. His wolf pack is completed once again.
Episode 141
A Chan's room in his actual room. He's done it in his room before, but this time we got ourselves a room tour! He was shy but also really excited at the same time about showing his room to fans.
Episode 172

A surprise broadcast all the way from Australia. Chan's finally back home after over two years of not being home; STAYs couldn't be happier for him. We can see how much Chan has missed home, his family, and his cutest pup, Berry. He was showering Berry with a bunch of kisses; I wished I was Berry.

Chan's Hugs
Chan's signature goodbye to his broadcasts is by giving his viewers a big hug. Despite being separated by distance (and the screen), viewers always felt comforted by Chan's warm and sincere hugs. As the wise Bang Chan once said, "every human needs a hug, and there's nothing more comforting than a hug."

Happy 24 to 25, Bang Chan! Thank you for always bringing comfort to STAYs.

"No matter what you are or who you choose to be, you deserve all the love." - Bang Chan.