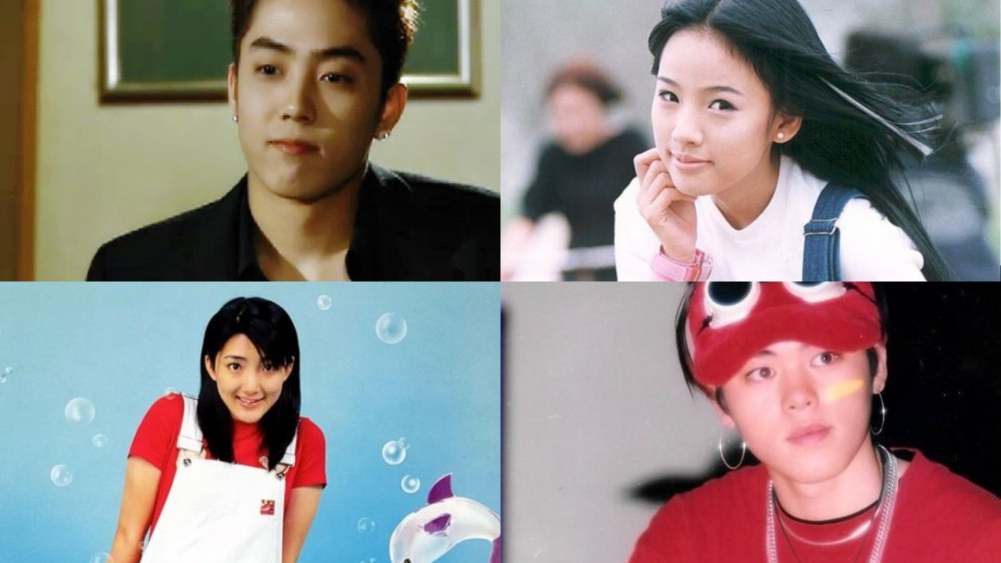 Korean music has been making its mark since its early beginnings, including the first development of what we currently know as K-Pop, in the form of soloists, duos, and, usually most familiar, idol groups. Debuting idol groups and bands started during the 1990s. They established the genre while incorporating other popular music styles such as hip-hop, rock, jazz, and electronic dance music into their music.
Called "First Generation Idols," idol groups of this era have indeed paved the way for the history of Korean music and became cornerstones and role models for the next generation of musicians and idols. These groups were also the first to face several challenges in being an idol, from the critics of their upbeat dancing to innovative lyrics related to societal problems, to the challenge of establishing their names in the industry as the relatively new concept of idol groups and bands. They also became the first ones to face the renowned idol training program for fans, not only on their usual necessary skills such as singing, rapping, and dancing but also on how to face the media and how to interact with their audiences.
The first-generation idols were also the first ones to experience massive fandom support, becoming role models to audience-turned-fans predominantly of a young age, but with support coming from fans of various ages. Most of the idol groups from back then expressed their gratitude for the support and love they received from their respective fans, especially back then when the industry competition was indeed cutthroat.
The K-Pop industry we know today definitely changed from what it was in the past, but there were other things that definitely stayed. One of them was the established positions within the group, identifying which member was in charge of the vocals, dancing, rapping, and the always-present position of a leader.
The leader meant various things in a group, fulfilling responsibilities that did not automatically imply an individual advantage but mostly things responsibilities that would establish opportunities and benefit the whole group. At that time, the usual member to assume the role of leadership would either be the eldest member or the first member of the group, but nevertheless, they become the member with whom the rest of the members will walk on their idol journey.
Here are some of the remarkable and legendary first-generation idol leaders who have made their marks not only among the fans but, most importantly, during the start of the K-Pop idol industry.
Seo Taiji was the lead vocalist, bassist, guitarist, keyboardist, main songwriter, and leader of the first K-Pop boyband, the trio of Seo Taiji and Boys. Seo Taiji and Boys were credited with providing the basis and foundation of modern K-Pop. The group has also functioned as a catalyst for change within Korea, opposing both censorship regulations and television networks' monopoly on the music industry. Because he owned the studio in which the group's music was made, Seo Taiji was instrumental in their fight against television networks. He has also been able to disrupt ingrained societal norms and elevate other subcultures in the country, like heavy metal, to the forefront of popular culture because of his independence. His songwriting also managed to engage the conservatives, raising eyebrows for lyrics that tackled resistance movements, rejection of social norms, and the Korean education system, which were also all up against the challenge of censorship rules.
Moon Hee Jun may be known to some as the dedicated father of Jam Jam in "The Return of Superman," but he was also the leader of H.O.T., which is considered the first-ever K-Pop idol group and became the model for many K-Pop groups that followed them. Hee Jun was the second member to join the group, but he was chosen as the leader and was also the eldest among all the members. During an episode filming for Channel A's "Singderella," he also revealed that his creative choreography caught the eye of Lee Soo Man during his auditions, making him the genius behind H.O.T.'s famous dances. Moreover, as he was also active in singing, rapping, and songwriting, and was great in entertainment, Lee Soo Man had also told him that he should surrender and sacrifice his high enthusiasm for dancing to make room for the other members to shine, resulting in his shift in position, putting his co-member Jang Woo Hyuk as the main dancer instead.
Eun Ji Won, known to variety show viewers as the childish and mischievous "Eunchoding," is the leader of Sechskies and one of the first idols to pave the way for hip-hop in the Korean pop scene. Their group was credited with pioneering the idol scene and fandom culture, with the loyal fanbase of Yellowkies, who has supported them all throughout. He was scouted by DSP Entertainment's CEO back when he was studying at Hawaii with his friend and eventually co-member, Kang Sung Hoon. He was also nicknamed "Eun Emperor" among his members, an inside joke that Ji Won's words are final and should be followed by the rest, but this was because he can be charismatic and firm, yet caring and unique. His leadership shone even more after their disbandment during the peak of their careers in 2000, collaborating and performing with his members and becoming their leader once more as they reunited in 2016.
The "Nation's Fairy," Lee Hyo Ri, was not only a great soloist and entertainer, but she originally began her career as the leader of Fin.K.L., one of the most popular girl groups at that time. She lived as an SM Entertainment trainee while preparing for a female group debut before being scouted by DSP Entertainment when she was spotted shooting sticker shots with her pals. She was the final member to join Fin.K.L, soon before their debut in January 1998, and was the eldest and became the leader. In the show "Camping Club," Fin.K.L. members were reunited after not working together for a long time. Hyo Ri then admitted that she felt apologetic during their disbandment, as she thought she wasn't able to lead them as much as she wanted to. Her members reassured her that she was a great leader, and they were only not able to meet as often because of their circumstances, and as all of the members pursued opposite but successful careers.
Choi Sung Hee (Bada)

Bada, singer, composer, musical actress, and television presenter, is the leader of the famous first-generation girl group S.E.S. She was discovered by Lee Soo Man, and eventually, she signed with SM Entertainment to debut as S.E.S.'s group leader and lead vocalist. Not only the fans loved her, but most especially her members, who have been with her during the whole duration of their career as idols, after their separation and disbandment, and remained as friends. She also became the foundation of the group, being someone to guide and lead them despite the pressure of being one of the most famous girl groups during that time. Her closeness with her members was seen as she walked with her members during her wedding and for being there to support them in their careers, guesting in Eugene's hit drama, "Penthouse."

Eric Mun, the handsome and talented actor, is also a rapper, songwriter, and the leader of the South Korean boy band Shinhwa. His leadership was on another level, being one of the reasons why Shinhwa came to be the longest-running boy band in the history of K-Pop. During the expiration of their contract with SM Entertainment, the company only offered a second contract to Kim Dong Wan, but they instead chose to sign with Good Entertainment together. The group also got embroiled in a court case against SM Entertainment to fight for their right to use their name, "Shinhwa," which they eventually won. After a four-year break caused by the majority of the members have finished their required military duty, Eric, alongside member Lee Min Woo, became co-CEOs of Shinhwa Company, the group's home agency, with the rest of the members serving as shareholders. They were the first Korean boy band to stay active following the members' required military duty with the release of their tenth album. Shinhwa is also the first K-pop idol group to have a successful career after leaving its original agency.
Park Joon Hyung, also known as Joon Park, is best known as a singer as rapper, and group leader of the Korean pop band g.o.d. When he came back to Korea, he wanted to mix Korean music with a twist of western culture, leading to training. Even back then, his leadership was evident as he persisted alongside other trainees when the company was forced to cut funding for trainees due to the 1997 Asian financial crisis. Originally planned six-member co-ed group tentatively named "GOT6", it eventually became the five-member boy band g.o.d., under JYP Entertainment. Back then, without telling Joon Hyung or the other members of the group, their management made the announcement that he was leaving the group and g.o.d would continue as a quartet when it was learned that he was dating, which is frowned upon for K-Pop idols. Fans strongly disagreed, threatening to boycott shows and signing petitions against the decision. The group's management eventually caved after the rest of the members staged their own press conferences to demonstrate their support for him, as he was their irreplaceable leader. He also often shared being close to his members whom he has lived with for three to four years and that he sometimes misses their dorm life. He has also shared his life as a first-generation K-Pop group leader in a podcast, explaining his experiences.

It is no secret that being a leader can indeed be very hard and challenging, but each of these leaders managed to become the "best leader" in their own different ways! Which among these first-generation idol leaders is your favorite?