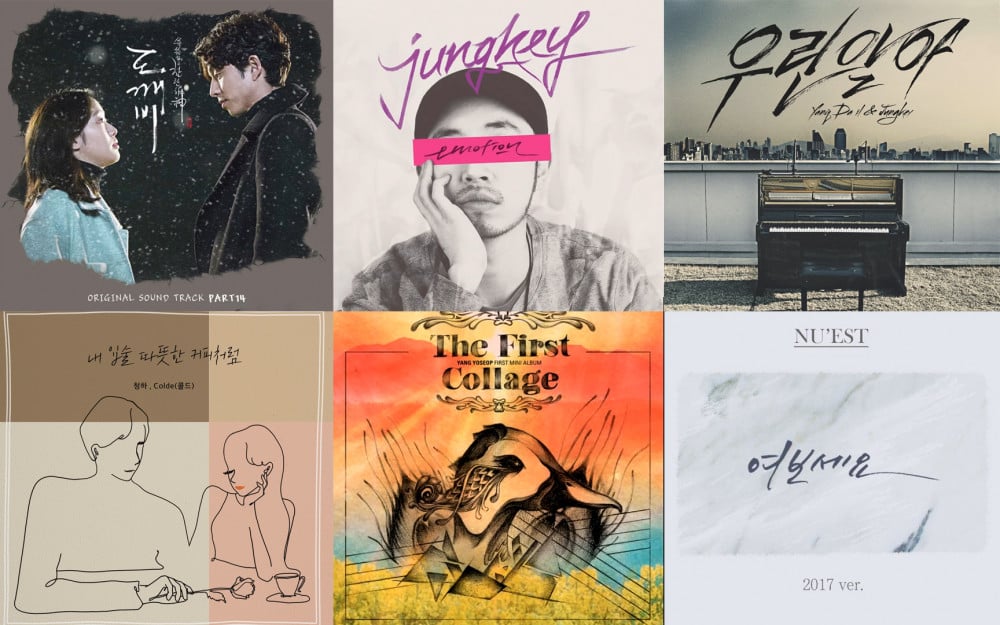 One of the best ways to set an ambiance is through music, and music does an exceptional job of setting the mood or adding that missing 2% to a particular setting. That is why there is music for all occasions and seasons.

For the summer, exciting, upbeat songs that are perfect for listening to on a drive or by the beach are always popular. And for the colder seasons, a slow jazzy ballad always rolls in, bringing that cozy yet sentimental feeling perfect for Autumn or winter.
One netizen recently created a post in a popular online community asking fellow online users to recommend songs perfect for the upcoming cold seasons. The netizen asked others online while creating their own playlist.
So here are some of the sentimental, jazzy, and cozy ballad K-pop songs that will make your Autumn seasons perfect:
JungKey - Alone (feat. Kim Na Young)
Yang Da Il & JungKey - We're Different
Chung Ha - My Lips Like Warm Coffee
Yang Yo Seob - Caffeine
NU'EST - Hello
Sunwoojunga - Run Away
Crucial Star - Night Alone
Epik High - It's Cold (feat. Lee Hi)
Nafla - Love Me
D.ear x Jaehyun - Try Again
Suho x Song Young Joo - Curtain
Suzy x Baekhyun - Dream
IU - Autumn Morning
EXO - December
Jung Seung Hwan - Snowman
BTOB - Missing You
B1A4 - Lonely
Crush - Sometimes
What are some K-pop songs that are on your playlist for the colder seasons? Let us know in the comments below!