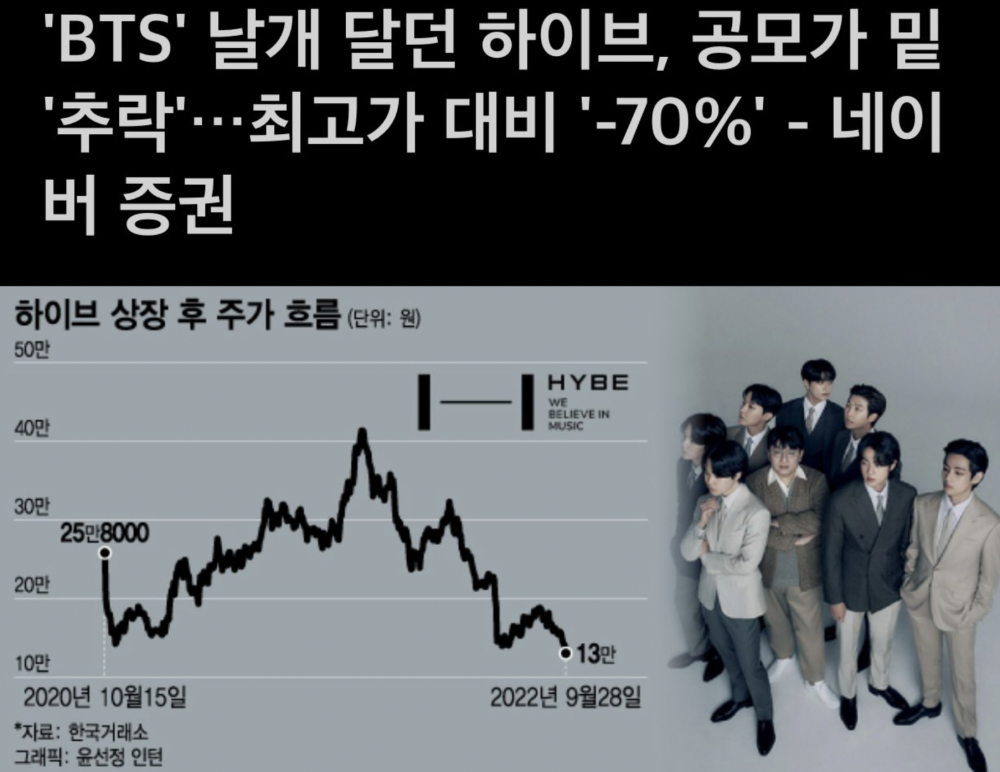 Uncertainty over BTS's military enlistment have wiped over $10B over the past year from HYBE's market cap.
HYBE's stock is down approximately 70% from their peak to below IPO price. To counter-act their dependency on BTS, HYBE has been actively investing into AI and IT technologies, as well as NFT's.
One of their most recent investments was acquiring Superton, an AI voice developer for $40M. The company was first seen in 2020 on singing show "AI vs. Human." Whether these investments will pan out for HYBE is still unknown, but they are now in full blown panic mode, entering various industries to decrease their dependency on BTS.