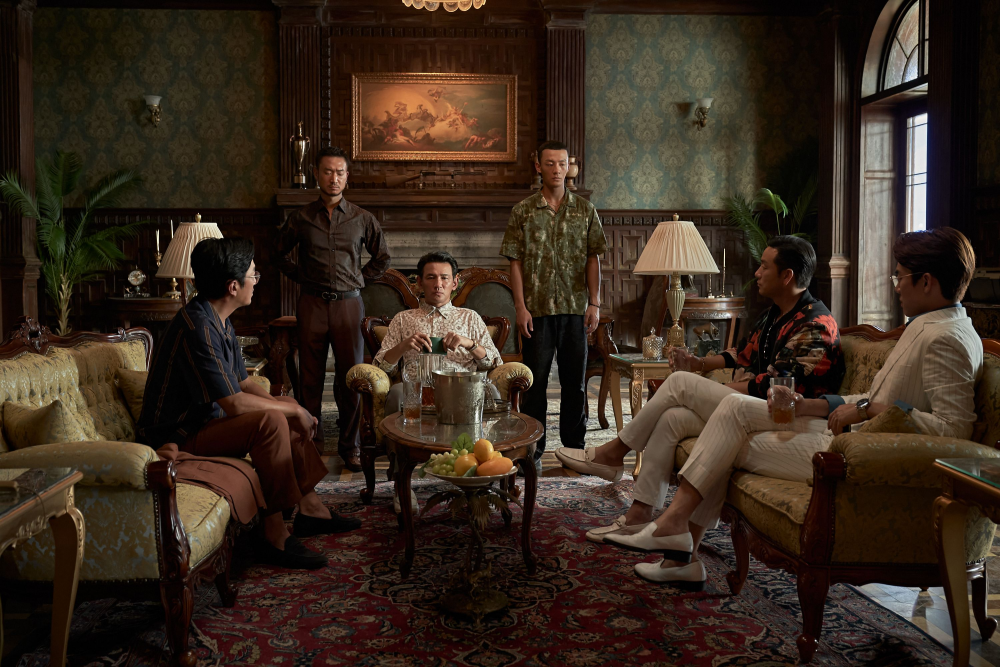 Koreans in Suriname may be in danger, with their safety being threatened due to the title of a new popular drama. The Korean embassy in Venezuela has urged Koreans living in Suriname to be cautious of their safety.

On September 14, the Korean embassy warned on its website, "Koreans living in Suriname may face difficulties in the aftermath of the airing of the drama, 'Narco-Saints (Suriname in Korean).'" The embassy continued to say, "As the Korean embassy, we are most concerned about the safety of Koreans (in Suriname), and the embassy will do its best for their safety."

The embassy urged each South Korean in Suriname to be cautious of their safety and to contact the Korean Association president immediately if there is any concern or need for help.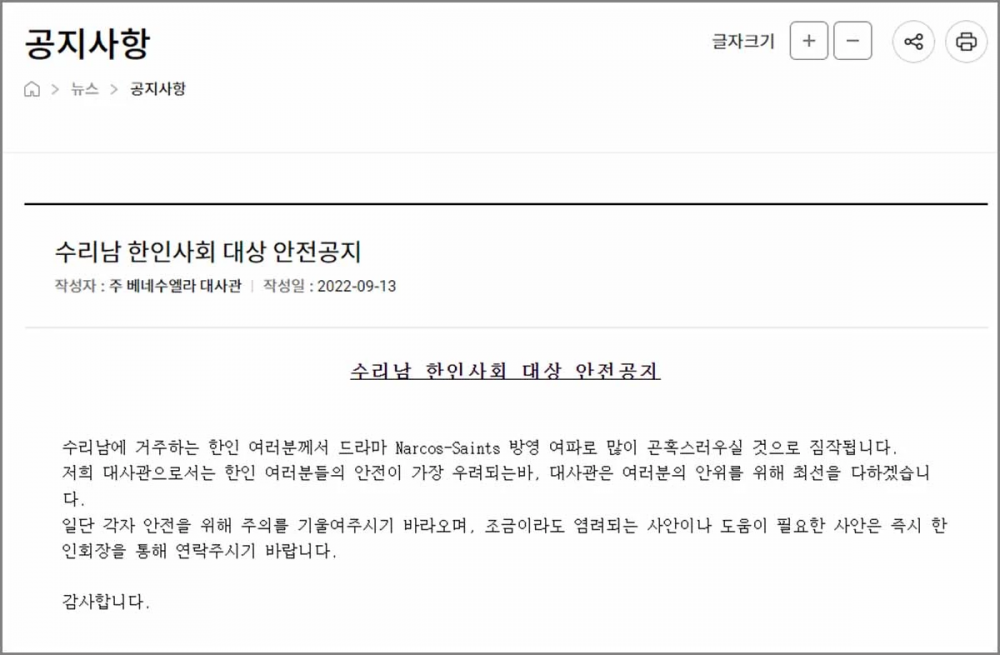 Korea and Suriname established diplomatic ties in 1975, and now the Korean Embassy in Venezuela is in charge of Suriname.

Earlier, the Minister of Suriname officially protested against the Netflix drama 'Narco-Saints (Suriname)' claiming that the drama is portraying the country in a negative image. Surinamese Foreign Minister Albert Ramdin recently held a press conference and said, "Suriname no longer has a drug-related image. We will take legal action against (the drama) 'Narco-Saints (Suriname)'."

The drama 'Suriname' tells the story of a civilian who is framed as a drug godfather who took over a drug empire in Suriname, a South American country, and accepts a secret mission from the National Intelligence Service. This drama is based on a true story that took place in Suriname. It appears that the Surinamese government has become upset at the drama that portrayed the country as being a drug country.

As the title of the drama threatens the safety of Koreans living in Suriname and has even become a diplomatic issue, it is pointed out that more careful consideration should be paid to putting the name of a region or country in the title of a work.