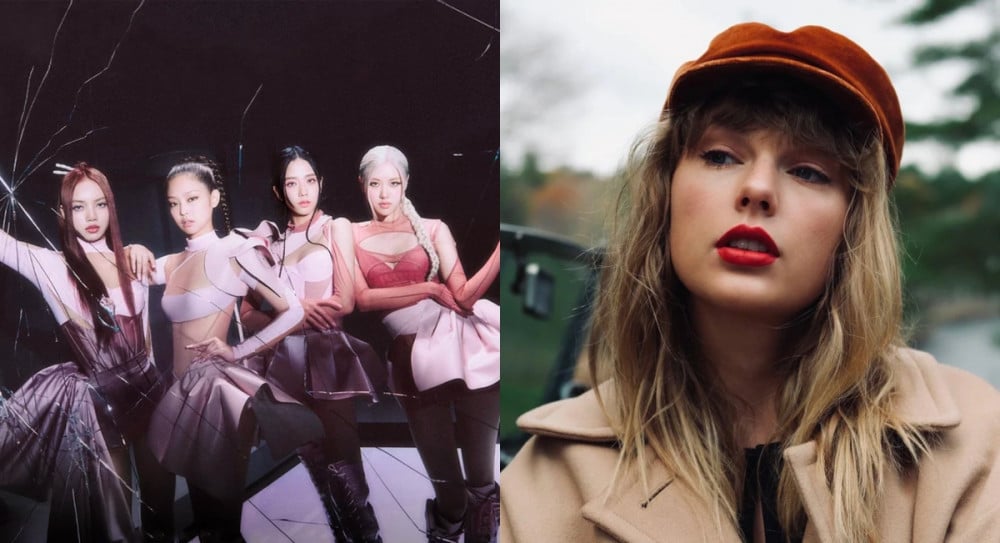 Netizens expressed disappointment after realizing that the total number of songs released by BLACKPINK since their debut in 2016 is similar to the number of songs included in just one Taylor Swift album.
On September 8, one netizen took to an online community forum and created a post titled, "A photo of comparison that will help you realize that BLACKPINK really didn't release a lot of songs, considering the many years they've been active." In the photo included by the netizen, it first listed the tracks released by BLACKPINK since their debut in 2016, until the present year of 2022. From "Boombayah", "Whistle", various collaboration tracks with global artists, and the tracks awaiting to be released with their upcoming album 'Born Pink', BLACKPINK will have released a total of 32 tracks as a group by the end of 2022 (omitting the members' solo albums).
On the other hand, singer-songwriter Taylor Swift's 'Red (Taylor's Version)', a re-recorded album with expanded tracklists released in 2021, includes a total of 30 tracks. The fact that the number of tracks released by BLACKPINK from 2016 until 2022 is similar to the number of tracks included in just one of Taylor Swift's album further led to discussions of YG Entertainment's poor management and restrictions of BLACKPINK's musical releases.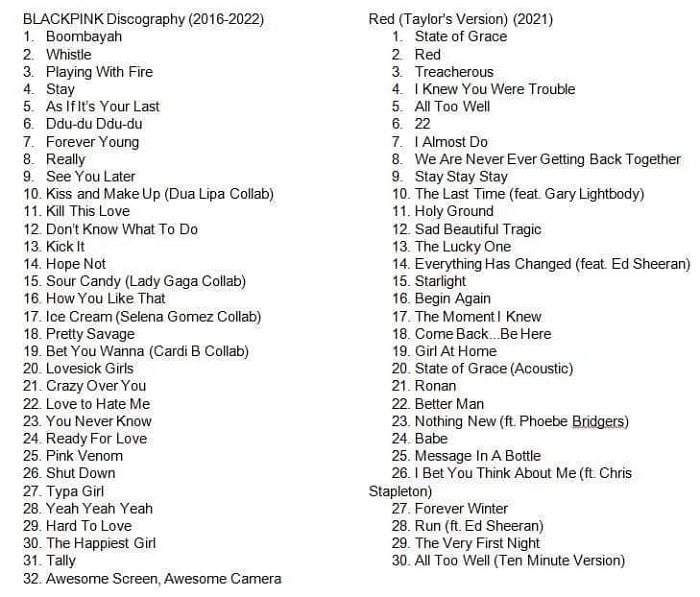 In response, some netizens commented:
"Wow. They really have such few songs. I wish they would release more albums."
"Their upcoming album has around 8 tracks, but I think the number of tracks included in their comeback albums are always too few. They should have at least 10 tracks."
"At least Big Bang released a lot of songs."
"I used to feel upset about this, but seeing the way that they're promoted as mysterious superstars, it all matches up. The public cannot easily listen to BLACKPINK's songs. TT."
"This is unfortunate because I love BLACKPINK's songs."
"It's because they only use TEDDY's tracks."
"Aren't they just celebrities anyways? That's possible considering their individual schedules."
"They really don't release a lot of songs though."
"I want to listen to Rosé's beautiful voice more often TT."