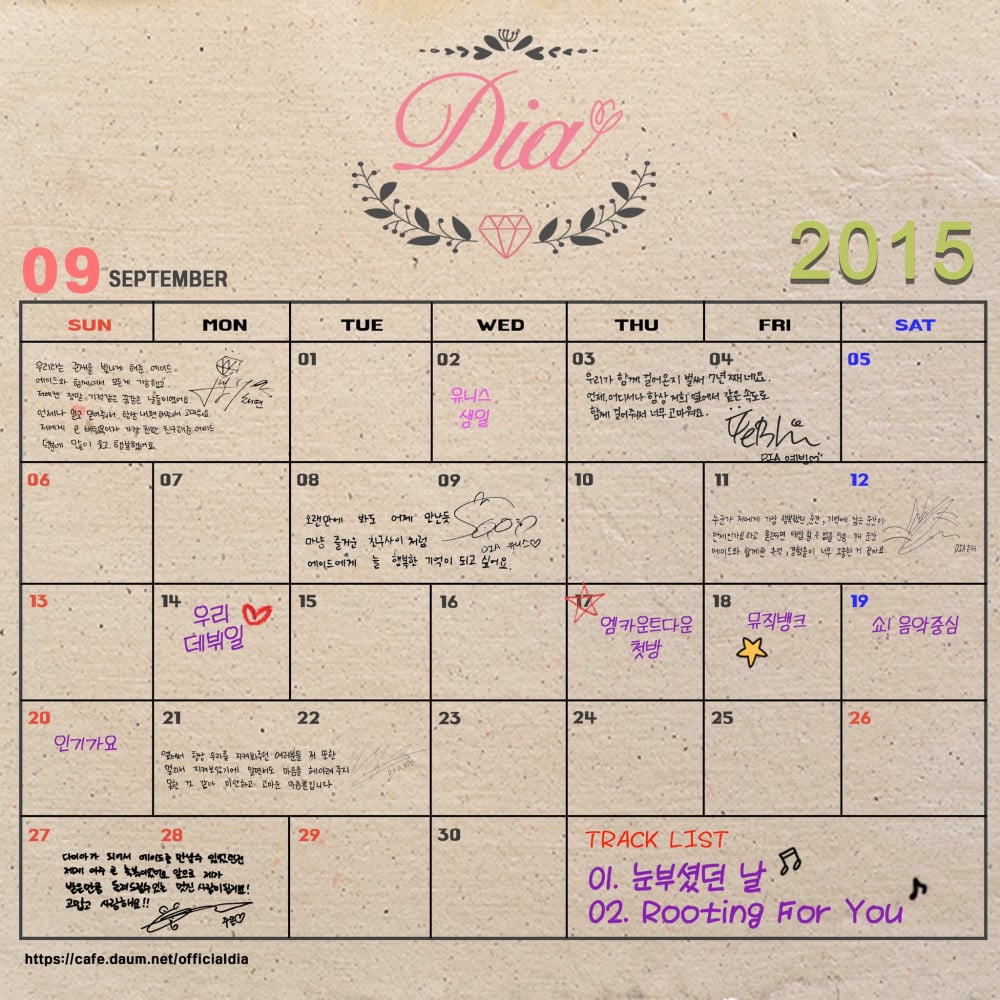 DIA confirmed the last comeback date prior to their disbandment.
On September 6 at midnight KST, the girls of DIA revealed the comeback schedule. According to the revealed schedule, the upcoming digital single 'Rooting For You' is set to drop on September 15th. The upcoming album will feature two tracks including the title song of the same name and another song titled "Bright Days(literally translated)".
The group will be promoting with all 6-members including Eunice, Ki Hee Hyun, Jung Chae Yeon, Yebin, Eunchae, and Jooeun. Following their final promotions together, DIA's contracts with PocketDol Studios will expire at the end of September.
Meanwhile, this marks DIA's first album release in approximately 2 years and 2 months, since 'Flower 4 Seasons' released in June of 2020.