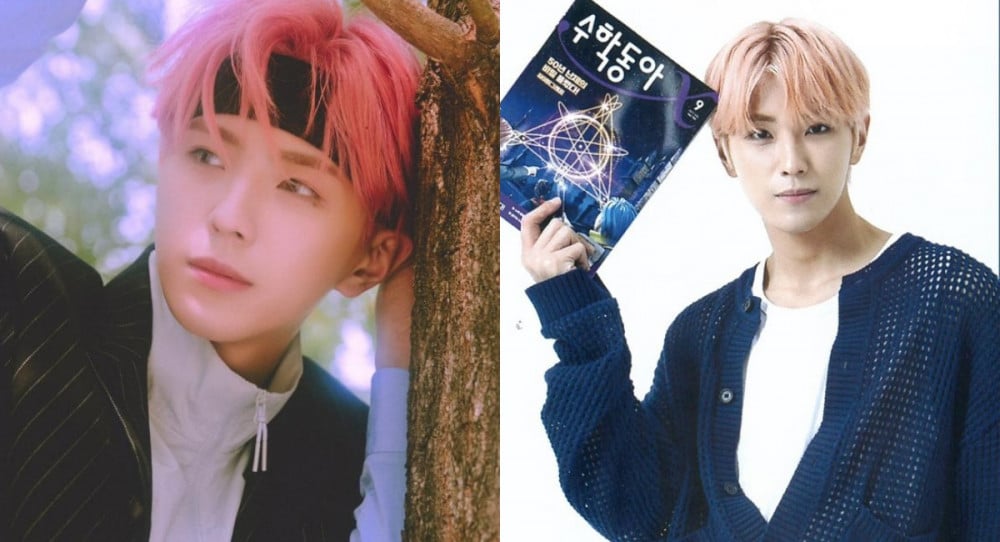 CIX's Yonghee recently sat for a very unique interview!
On September 25 KST, the idol became a hot topic on social media after K-netizens discovered he is featured in the latest issue of 'Math DongA,' a popular math magazine targeted to kids. "The first male idol to be pitched to 'Math DongA,'" a poster wrote on an online forum, sharing scans from the interview. "I think I can confidently say this is the first time in stan history that fans will ask their moms to buy them this magazine."
In the interview, Yonghee promotes CIX's new album by discussing how title track "458" refers to the last three digits of the speed of light as well as the mathematical significance of his group's name. He also shared how he previously wanted to become a math teacher and also how much he has grown to love solving mathematical equations as a hobby.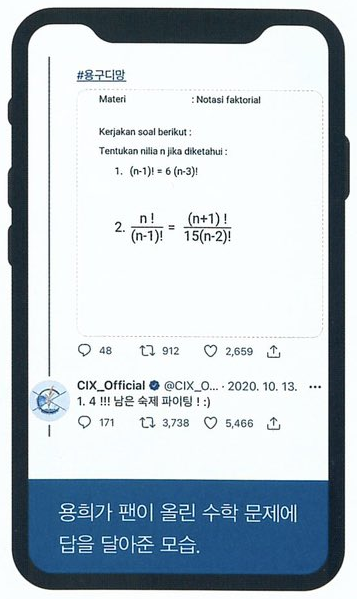 "CIX communicates with fans on social media by leaving comments on their posts. By chance, I saw a math equation one fan asked about, and I immediately saw how to solve it," Yonghee explained. "So I let them know the answer, and the fan who had asked was really touched while other fans told me I was really awesome, so I think I got a little passionate about it."
He then gave fans a tip regarding the best method for solving math equations, saying, "First, I try solving it myself. After that, just in case I'm wrong, I ask a friend who is good at math if I solved it correctly. If this friend has a more accurate way of solving the equation, I have them explain it to me, and once I understand, I try solving it again."
In response to the unique magazine interview, K-netizens left a number of comments, including, "It's amazing how I still remember this magazine no matter how old I get," "He ranked 3rd in his class at Joongang High School," and "This is the first time I've bought 'Math DongA' with my own money in my whole life."
Check out Yonghee's video interview for 'Math DongA' below!