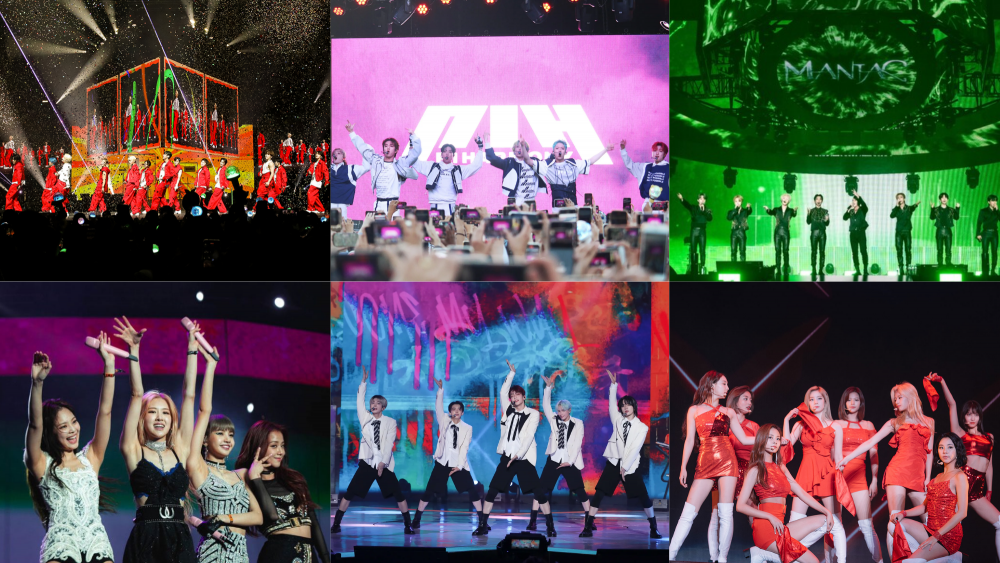 Have you ever listened to a specific song that makes you imagine that you are having the best time of your life at a concert? Some songs just have that vibe, and with concerts coming back into normalcy after two years of hiatus, here are some songs that are just made for concerts.
Very Nice, SEVENTEEN
This one's a classic. Even if you're not a SEVENTEEN fan, you definitely would know the chaos in this song. You would just be going "AJU NICE!" non-stop at the end of their concert, and aside from the staff wanting to go home, no one else is complaining. It really is a fun song for everyone to sing and jump together and just go AJU NICE repeatedly.
Follow Me, P1Harmony
P1Harmony will really make you follow them with this one. The exciting song will make you want to dance and vibe with everyone around you. Aside from their tour, P1Harmony also performed this song at song festivals, and it gained a lot of recognition from non-fans because of how hyped-up this song is.
Haven, Stray Kids
Haven might be another fan song that Stray Kids wrote for their beloved fans, Stay, but that fact, combined with the vibrant melody, makes it so fun for you to jump with Stray Kids at their concert. The group performed this song last during their latest tour, Maniac, and it was a perfect way to end the night. Just imagine this song, with confetti everywhere and the members having the time of their lives on stage and interacting with fans.
Dear Sputnik, TXT
Although Tomorrow x Together did not perform this song during their tour, they did perform it during their fan live, "MOA X TOGETHER," and it seemed like they had so much fun with the song. Dear Sputnik kind of takes you to the ending scene of a great movie, where everyone is getting their happy-ever-after.
Fancy, TWICE
This is also another classic. This bouncing electro-pop song is definitely a song made for concerts. If you've been to TWICE's shows, you would know how loud the chants are for this song. The upbeat energy of the chorus will make everyone scream "FANCY YOU" at any event, despite not being a ONCE.
Lovesick Girls, BLACKPINK
Lovesick Girls came out during the COVID-19 Pandemic, so we never got to hear it at a concert just yet, but with BLACKPINK going on tour soon, BLINKS definitely will have the best time of their lives singing along to this with their favorite girls. This energetic yet relaxed dance-pop song is definitely a song made for concerts.