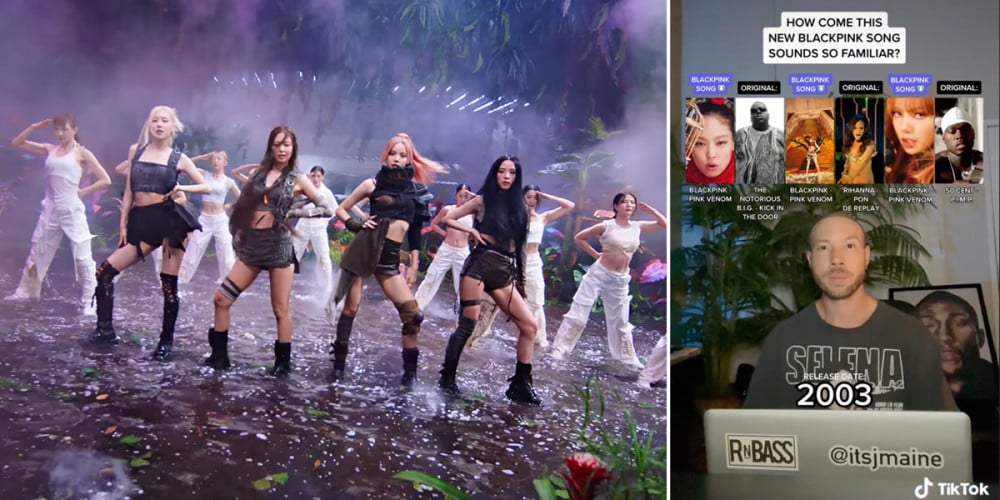 One TikToker's has pointed out some alleged similarities between BLACKPINK's new single "Pink Venom" and other old school American hip-hop songs.
The TikToker shared the following video on August 22 and posed the question, "How come this new BLACKPINK song sounds so familiar?"
The video then points out what the TikToker claims to be lyrical similarities between BLACKPINK's "Pink Venom" and "Kick In The Door" by Notorious B.I.G, "Pon De Replay" by Rihanna and "P.I.M.P" by 50 Cent.
What do you think about the trending video?