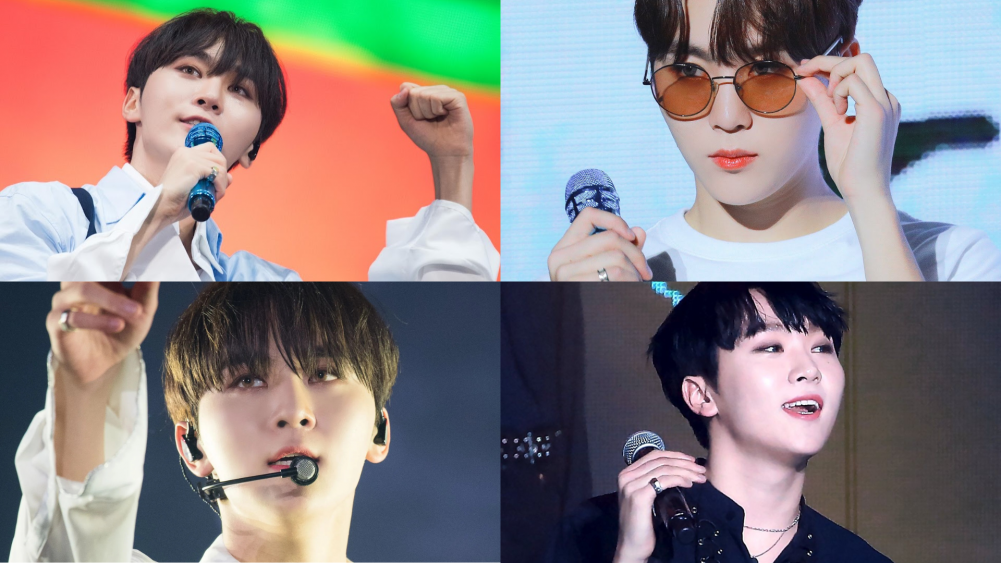 The Korean entertainment industry is filled with individuals blessed with golden vocals, from soloists, actors and actresses, entertainers, and of course, idols. A perfect representation of a vocal powerhouse and one if not the best vocalist of his generation is SEVENTEEN's Seungkwan.
His name is practically everywhere, from his notable and remarkable guest appearances in different entertainment shows, an established idol-entertainer who recently won the Male Idol Entertainer Daesang during the 2022 Korea First Brand Awards, and the proclaimed "K-Pop Professor" due to his fascination and expertise on K-Pop songs. One way or the other, among the above reasons, you might have seen his trending clips all over the Internet. But beyond his undeniable hosting and entertainment skills is another expertise, the expertise that brought him to where he is currently and the talent that shows how he is beyond excellence- singing.
Before becoming an idol, he grew up singing in various talent shows ever since he was a child, which would eventually lead to his discovery. He has performed in a song festival held in his school, where a teacher recorded him singing and posted it online. The video later led to Seungkwan being cast by Pledis Entertainment in June 2012, and he will eventually debut as part of the all-rounder group SEVENTEEN. Currently, he is part of the SEVENTEEN Vocal Unit, but he is also an excellent dancer and performer, as seen in their group performances.
His vocals, which various critics and experts have noted to be one of the best among the idols in the industry, a vocal which was naturally enriched and further polished upon his continuous hard work and efforts. Renowned vocal trainers Kim Young Min and Lee Gyeol have also expressed their amazement with Seungkwan, as he carries excellent vocal control and projection, which allows him to belt high notes seamlessly without much strain.
You might have heard his vocals in various SEVENTEEN and their unit songs or frequently heard in K-Drama soundtracks which he sang for, but here are some of Seungkwan's great cover songs that you should definitely listen to!
"How Love Is"
Cover with Lee Ji Yong

Original Song by Lee Seung Hwan

"Beautiful Tomorrow"
Original Song by Park Hyo Shin

"Beautiful Moment"
Original Song by K.will

"Lean on Me"
Original Song by Soyou and Kwon Jeong Yeol

"Forsake"
Original Song by Big Mama

"Wi-Fi"
Original Song by Yoon Jong Shin (with Zico)

"Love Poem"
Original Song by IU
"Making a New Ending for this Story"
Original Song by Han Dong Geun

"Drawing Our Moments"

Original Song by Taeyeon

"Mom in the Garden"
Cover with Park Se Hyun

Original Song by Kim Jin Ho
"When Would It Be"
Original Song by Yoon Hyun Sang and IU

"Text Me Merry Christmas"
Cover with AKMU's Suhyun

Original Song by Straight No Chaser featuring Kristen Bell

"Juice"
Cover with Lee Young Ji

Original Song by Lizzo

"Track 9" (Original Song by Lee So Ra)
"The Dreamer's Dream" (Original Song by Lee Seung Gi)
"Tree" (Original Song by Car the Garden; Cover with Lee Mu Jin)
Watching all of these covers might make you a CARAT (if you aren't yet) and become a Boosadan! Which among his beautiful song covers is your favorite? Personally, his cover of FT Island's "I Hope" has been my all-time favorite. You can also watch more of his short performances or song covers during his K-Pop V-Lives, and guest apperances in various variety shows. Continue supporting the best BOOcalist (pun intended) in all of his endeavors, from his works with SEVENTEEN to his solo projects.