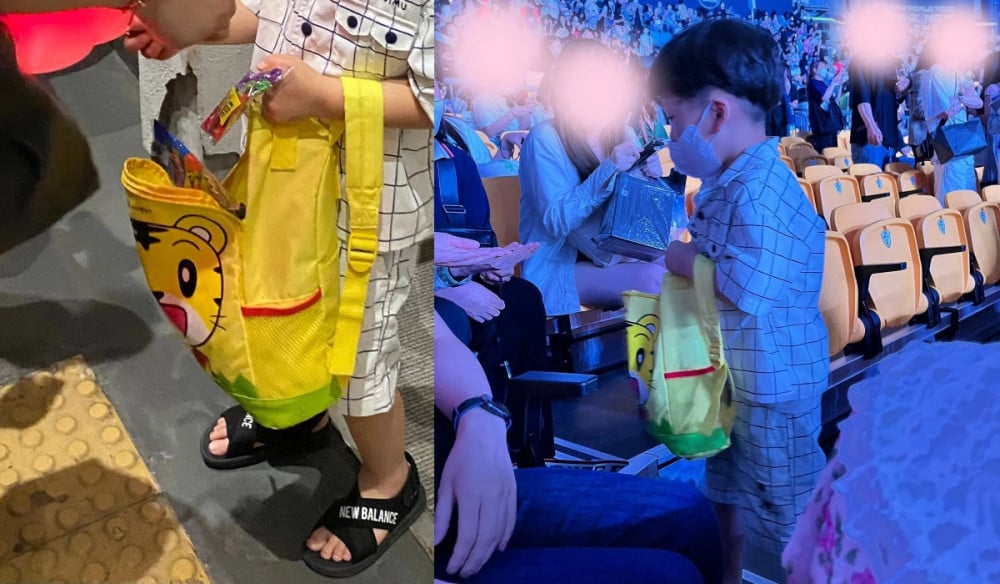 An idol's adorable family member made a big impression on fans at a recent concert!
During one date of The Boyz's 'THE BOYZ WORLD TOUR: THE B-ZONE IN SEOUL ENCORE' concert series, the nephew of leader Sangyeon was spotted carrying a bright yellow 'My Friend Hobi' backpack, using it to hold candy he was carefully passing out to fans in attendance. Fans' photos from the moment made their way through Korean online communities, with many netizens commenting on the adorable gesture.


"This is what went on when a nephew went to an idol concert," a poster on Idol Issue commented. "Ah, this is so, so cute ㅠㅠㅠㅠㅠㅠㅠㅠㅠㅠㅠㅠㅠㅠ."

Other netizens – many of which being fans who attended the concert – responded to the photos by leaving their own reactions and revealing that Sangyeon's nephew is named Howon, saying, "Howon is the cutest and the prettiest ♡♡♡," "Why was I in Level 3," "He resembles his uncle, so cute," "Howon-ah, this noona likes candy too," and "Even his bag is cute."
Meanwhile, 'THE BOYZ WORLD TOUR: THE B-ZONE IN SEOUL ENCORE' is being held at Seoul's KSPO Dome from August 5-7.
Check out fans' photos while getting candy from Howon below!