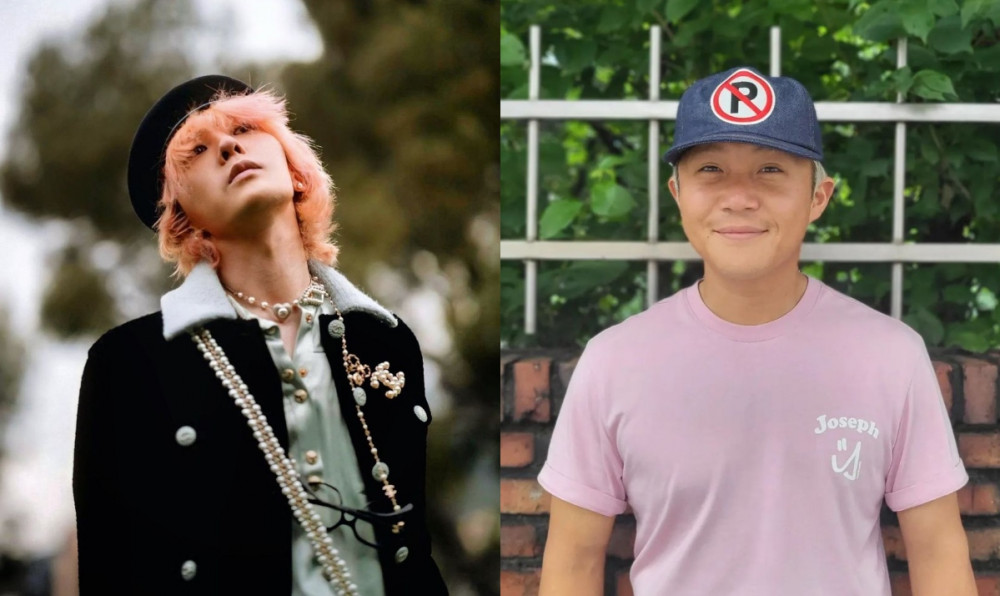 G-Dragon revealed his unexpected friendship(?) with comedian Jo Se Ho.
On August 2 KST, G-Dragon took to his personal Instagram story to reveal a personal message that Jo Se Ho had sent him through direct message. In the message shared, Jo Se Ho had sent G-Dragon a photo of himself wearing G-Dragon's brand cap and asked, "Kekekeke. What do you think about the vibes of the cap? Keke. I love this cap as well." To this, G-Dragon replied to Jo Se Ho, "Kekeke. But why are we 'cap-battling' with each other right now? Kekeke." After posting a screenshot of these messages, G-Dragon posted his own photos of himself wearing a cap, tagging Jo Se Ho and writing, "@chosaeho vs me."
Jo Se Ho quickly reshared G-Dragon's Instagram story and added a few photos of when he had met G-Dragon in person.