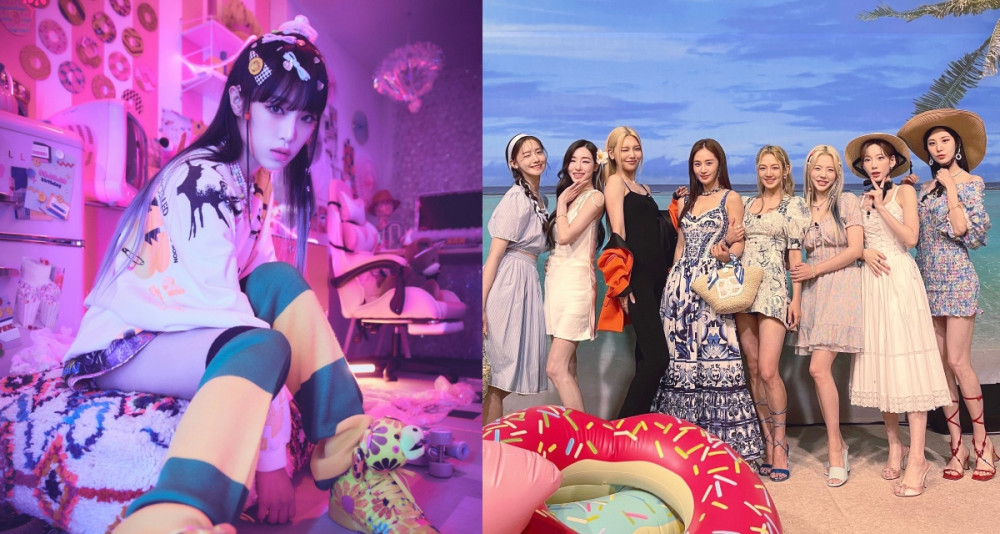 Choi Ye Na shared her thoughts about promoting at the same time as Girls' Generation.
On the August 11 KST broadcast of MBC FM4U's radio program 'Kim Shin Young's Noon Song of Hope', Choi Ye Na made a guest appearance to talk about her recent comeback with "Smartphone". Here, DJ Kim Shin Young stated, "I heard that your role models are Girls' Generation. Doesn't your promotion time for this comeback overlap with one another?" To this, Choi Ye Na replied, "That's right. Next week, we will probably promote at the same time [in music broadcasts]."
Kim Shin Young then asked, "What will you first say when you get to meet [Girls' Generation]?" Choi Ye Na replied, "I don't know if I can dare to go up to them and greet them. I liked them the best ever since I was young, so this is all surreal and I'm very grateful. When they make their comeback, I will go and greet them. Fighting!"