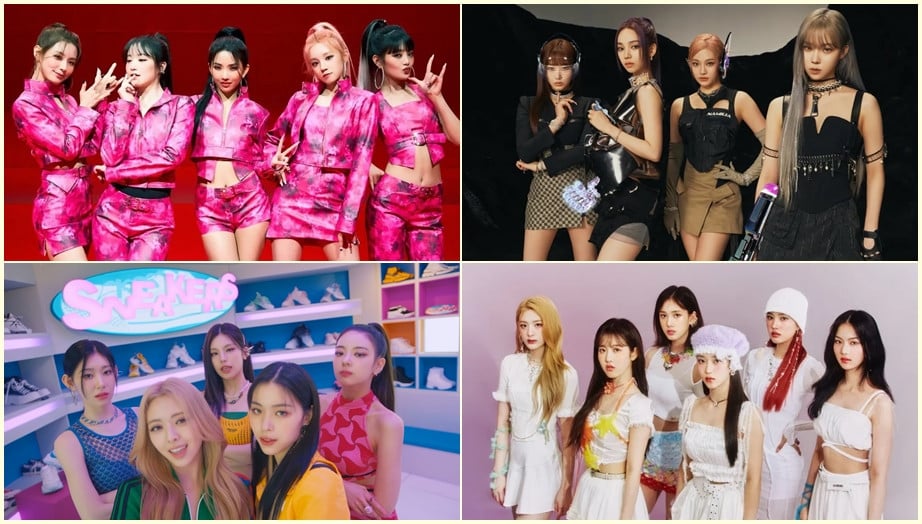 4th Generation Girl Groups by the number of followers on Melon, a Korean music streaming platform.
Two consecutive hits, 'Hwaa' and 'Tomboy,' have helped (G)I-DLE to take the "crown" of the most followed 4th generation girl group on Melon, with amazing 106986 followers. The group from CUBE Entertainment is the only 4th gen girl group that surpassed 100k subscribers on the Melon platform.

IZ*ONE occupies the second spot, which is a remarkable achievement if we consider the fact that the group officially disbanded more than a year ago!
Not too far behind, we have aespa, a girl group from SM Entertainment, is 3rd, but they're less than 2,000 followers from IZ*ONE in the second spot.

ITZY ranks highest among JYP Entertainment 4th gen girl groups, and STAYC ranks highest if we take a look at labels that are subsidiaries of Kakao Entertainment.
It's worth noticing that NewJeans achieved 7th place in just three weeks since their official debut, which is also the highest place among all groups promoting under HYBE subsidiaries.
(G)I-DLE - 106986
IZ*ONE - 89002
aespa - 87157
ITZY - 61010
STAYC - 42379
IVE - 40238
NewJeans - 37285
LOONA - 28566
fromis_9 - 28075
VIVIZ - 13531
Le Sserafim - 10058
NMIXX - 8007
WEEEKLY - 7737
Kep1er - 6418
Everglow - 5872
Billlie - 4898
CLASS:y - 3780
woo!ah! - 3307
Purple KISS - 3197
WJSN Chocome - 2461
Lightsum - 2341
WJSN The Black - 2047
CSR - 927
Lapillus - 317
Out of curiosity, I've also added to the list the two WJSN sub-units.