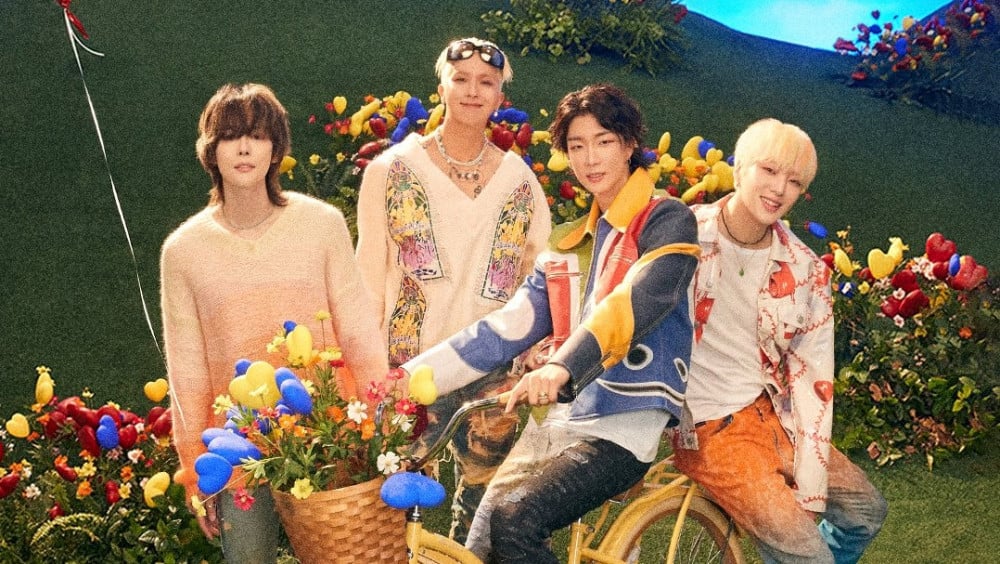 WINNER released a D-Day poster for the release of their 4th mini-album, 'Holiday'.

Just hours ahead of the full release, WINNER dropped a D-Day poster, raising the anticipations of the fans. 'Holiday' features 6 new songs including the title track "I LOVE YOU," "10 MIN," "HOLIDAY," "SWEET HOME," "FAMILY," and "LITTLE FINGER."

Meanwhile, The group's title track "I LOVE U" is composed by Kang Seung Yoon, AKMU's Chanhyuk, DEE.P, AFTRSHOK, Rajan Muse, Noerio, Brian U, and TREASURE's Bang Ye Dam, with lyrics by Kang Seung Yoon, Song Min Ho, Chanhyuk, AiRPLAY, Kid Wine, and Bang Ye Dam.

WINNER will release 'Holiday' on July 5 at 6 PM KST.