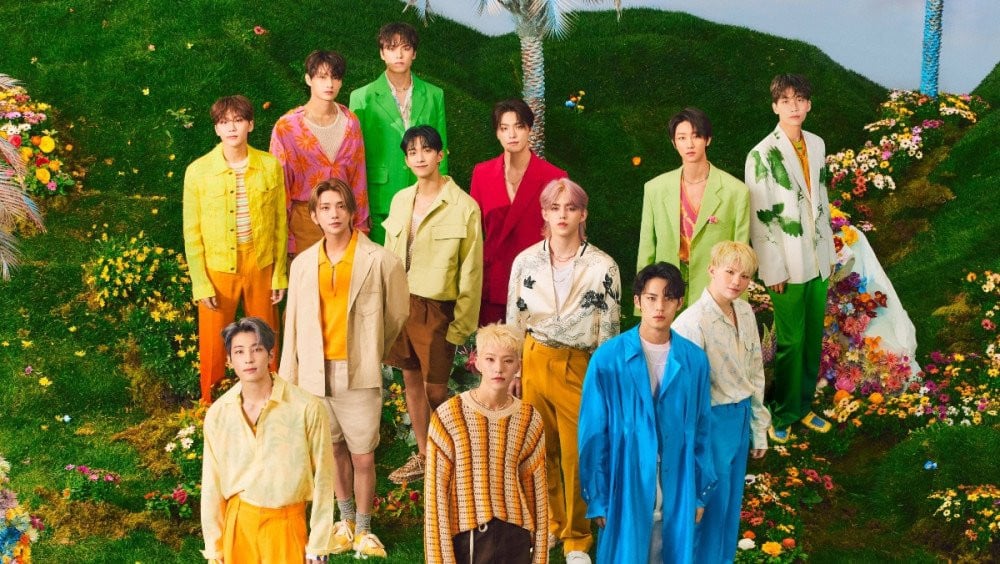 Seventeen have dominated iTunes charts all around the world with their latest album, signaling the group's successful return!
Shortly after releasing their highly-anticipated 4th repackaged album 'Sector 17', Seventeen rose to the top of various iTunes charts. First, the album debuted straight at #7 on the worldwide iTunes album chart and landed at #21 on the European iTunes album chart.
Furthermore, 'Sector 17' reached #1 on iTunes 'Top Album' charts in numerous countries, including Colombia, Finland, Indonesia, the Philippines, Thailand, and more. The album also ranked among the top 5 on iTunes Brazil, Hong Kong, Malaysia, Taiwan, Singapore, India, and more as of July 19 KST.
In particular, the album's title track "_WORLD" debuted at #9 on the worldwide iTunes song chart. It also landed atop iTunes 'Top Song' chart in a total of 28 countries, including Argentina, Cambodia, Chile, Egypt, Indonesia, Malaysia, Mexico, Peru, the Philippines, Saudi Arabia, Thailand, and more.
In addition, "_WORLD" is currently charting in the top 30 of Melon, Bugs, Genie, and Flo music charts as of 6 PM KST.
Congratulations to Seventeen! Have you watched their "_WORLD" MV yet?