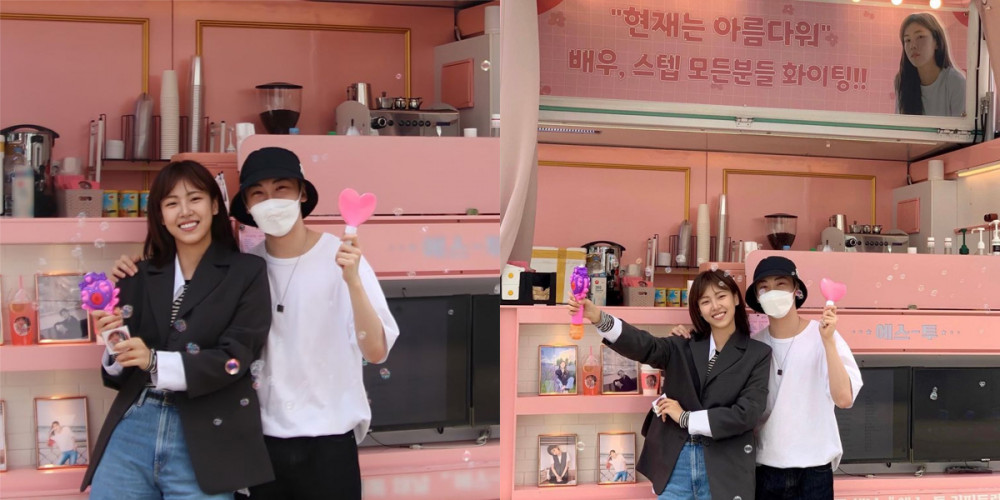 VERIVERY's Hoyoung showed love for his sister, actress Bae Da Bin, by sending a coffee cart to the filming set of KBS2's ongoing weekend drama series, 'It's Beautiful Now'!

In his message for the cast and crew of 'It's Beautiful Now', Hoyoung wrote, "It's little brother's treat! Please take good care of actress Bae Da Bin. Everyone, have strength!" Hoyoung's sister Bae Da Bin is currently starring as a female lead of 'It's Beautiful Now' alongside Yoon Si Yoon.
In fact, Hoyoung even visited the set to cheer on his sister in person, posing for a cute sibling photo together. Bae Da Bin also shared on her Instagram sweetly, "Noona loves you more!"
Meanwhile, VERIVERY's Hoyoung and Bae Da Bin come from a family of six siblings, with 2 males and 4 females. Bae Da Bin is the second oldest, while Hoyoung is the second-to-youngest.