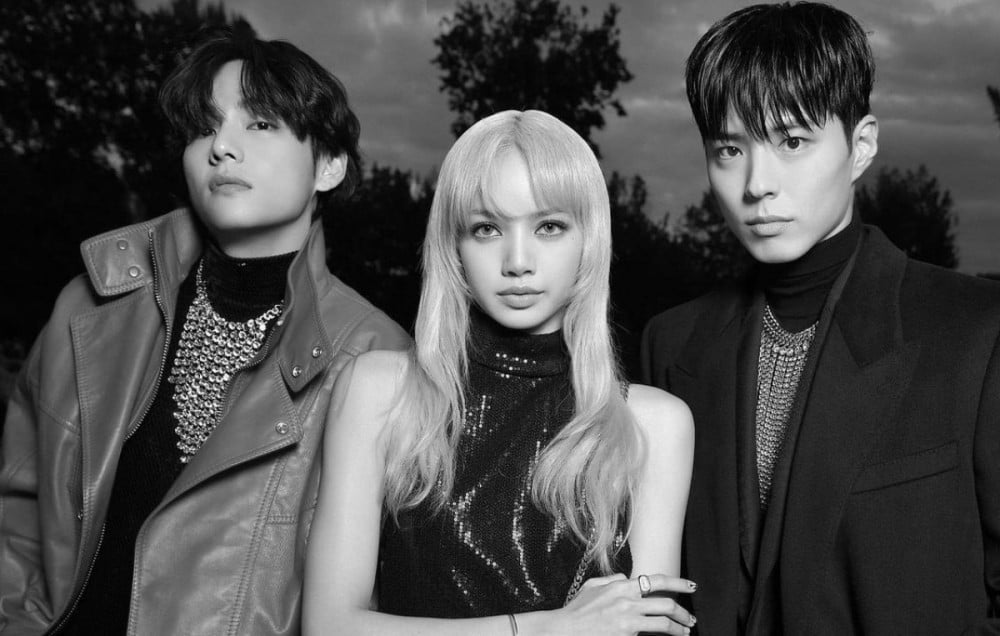 Netizens discussed the possibility of how the BTS and BLACKPINK members may be closer with each other than one may think.

On June 27, one netizen created a post titled, "BTS and BLACKPINK may be closer than you think". Here, the netizen wrote, "Looking at the photos [released] after [the CELINE event], it seems like it wasn't the first time they met. It's not about Jennie and V, but it's possible that the [two] groups [as a whole] are just close with each other. That may be why Big Hit and YG didn't feel the need to say anything. Woah."

The netizen then included photos from the recent Paris Fashion Week's CELINE show, where BTS's V and BLACKPINK's Lisa were seen interacting with one another.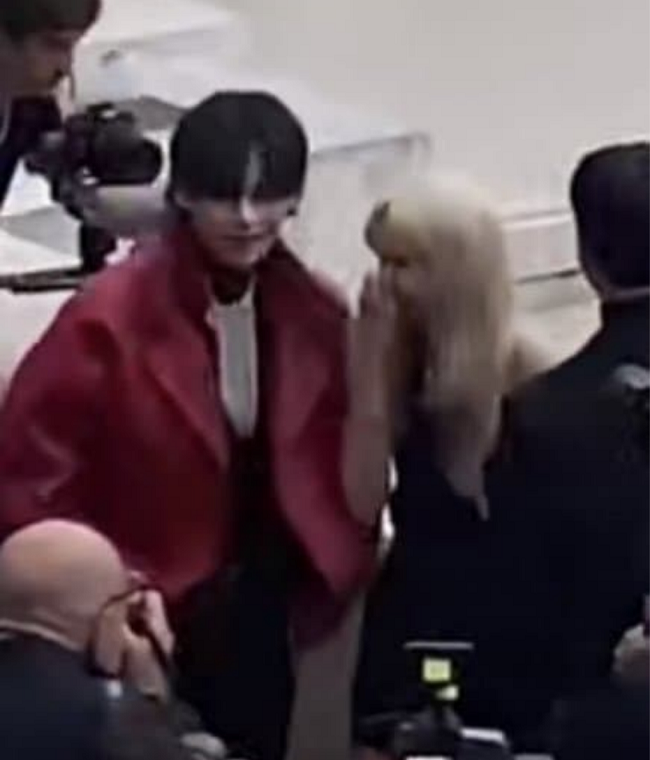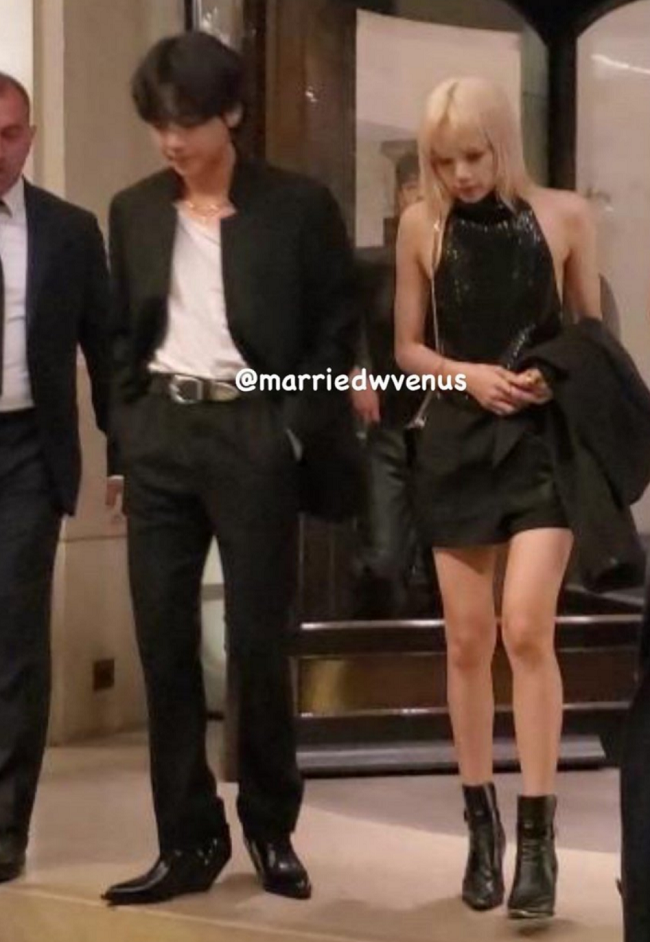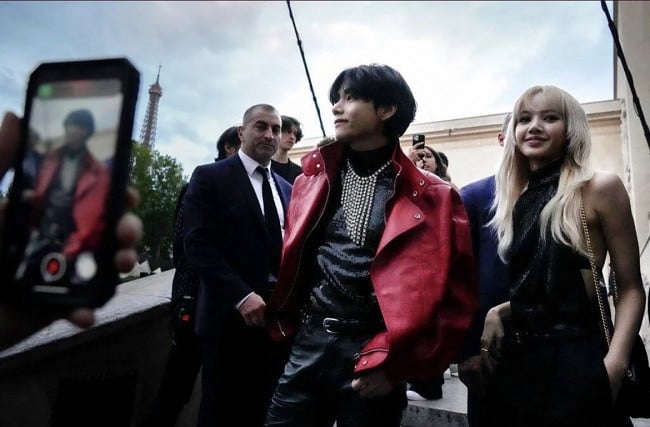 Other netizens who commented on the post discovered other "links" made between BLACKPINK and BTS. This included a photo of J-Hope's recent concept photos for his upcoming solo album 'Jack In The Box', where one vinyl disc record had the words "www.blackpink.com" written on the bottom of it.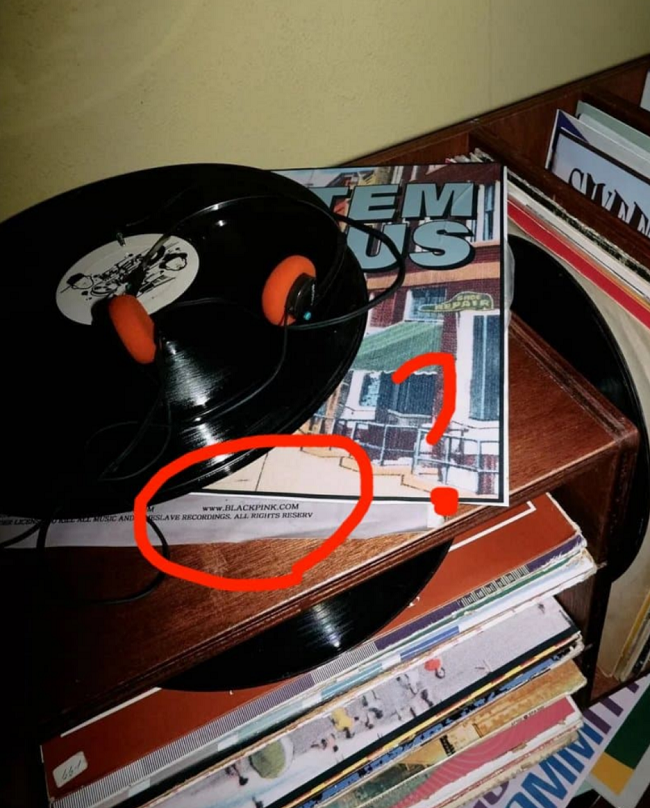 Another netizen included a gif of Lisa allegedly mouthing the word "oppa" (a Korean term for addressing an elder brother) when calling V.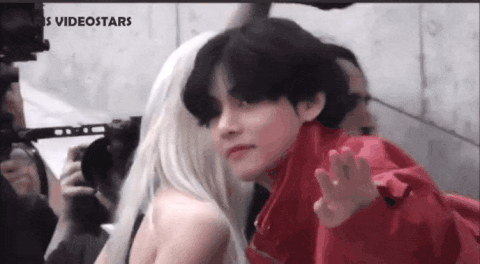 In response, some netizens commented:
"They're not rookies and both groups are at the top in popularity, so they must have bumped into each other a lot. So isn't it possible for them to be friends? Even if they don't date, it must be nice to even see each other's faces."

"For some reason, I always thought it's possible for Lisa, Rosé, and Jungkook to be friends because they're the 97 lines. Rosé, Lisa, BamBam, and Jungkook have connections with each other, so they have mutual friends."

"It's nice if the top stars are friends with each other."

"Wow, it's seriously so cool that the top star and the other top star are together."

"It's weirder for them to not be close. They probably have a lot more unexpected friends."

"I feel like ten years later, the 3rd generation idols like BTS, BLACKPINK, and TWICE will appear on a variety show together and laugh about how their fans were fierce long ago. There is no way that they have no connection with each other, considering their overlapping friends."

"They're probably not super close, but they're probably not enemies and are just a senior and junior who saw each other for a long time. It was also an overseas schedule so it's definitely possible that they talked with each other."