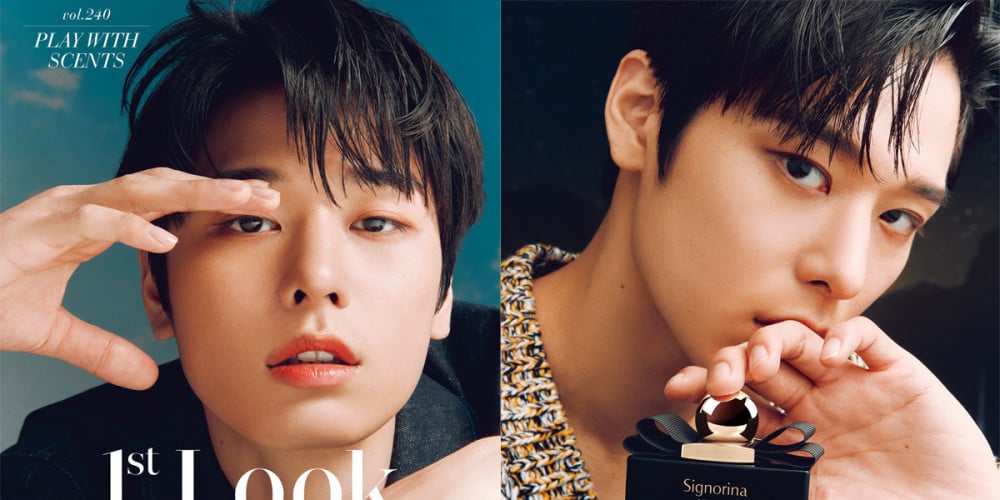 The Boyz's Juyeon has landed on the back cover of '1st Look' magazine's vol. 240, captivating readers with his chic, solo pictorial.
Recently named the model of 'Salvatore Ferragamo' perfumes, Juyeon effortlessly pulled off various poses and vibes ranging from childish and playful, to rebellious, to mature and sexy.
In his '1st Look' magazine interview, Juyeon stated, "I have such an optimistic personality that I find most things enjoyable. Every day living in this life is a delight. I enjoy myself while practicing, meeting my friends, seeing fans' comments, gossiping with my members, going to schedules, preparing for stages, and eating good food. I am obsessed with Chinese food lately, so I am trying every place I can find. I am really enjoying the leisurely act of ordering different foods and tasting them these days."
Check out previews of Juyeon for 'Salvatore Ferragamo' x '1st Look', below.