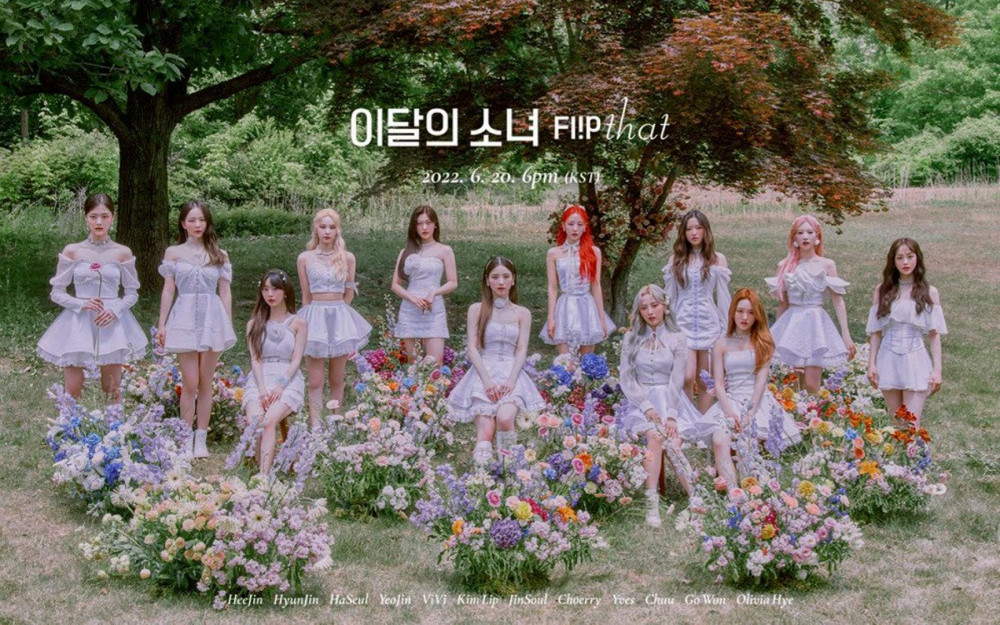 LOONA unveiled the titles of the tracks that will be included in the upcoming summer special mini-album 'Fl!p that.'
The girls have been releasing various teasers to prepare for the release of its special summer mini-album 'Fl!p that'. On June 8 at midnight KST, LOONA released the tracklist that includes a total of six songs.
According to the latest teaser, the upcoming new album includes the title track "Flip That," along with the tracks, "The Journey," "Need U," "POSE," "Pale Blue Dot," and "Playback."

LOONA is preparing to release the upcoming mini-album on June 20.