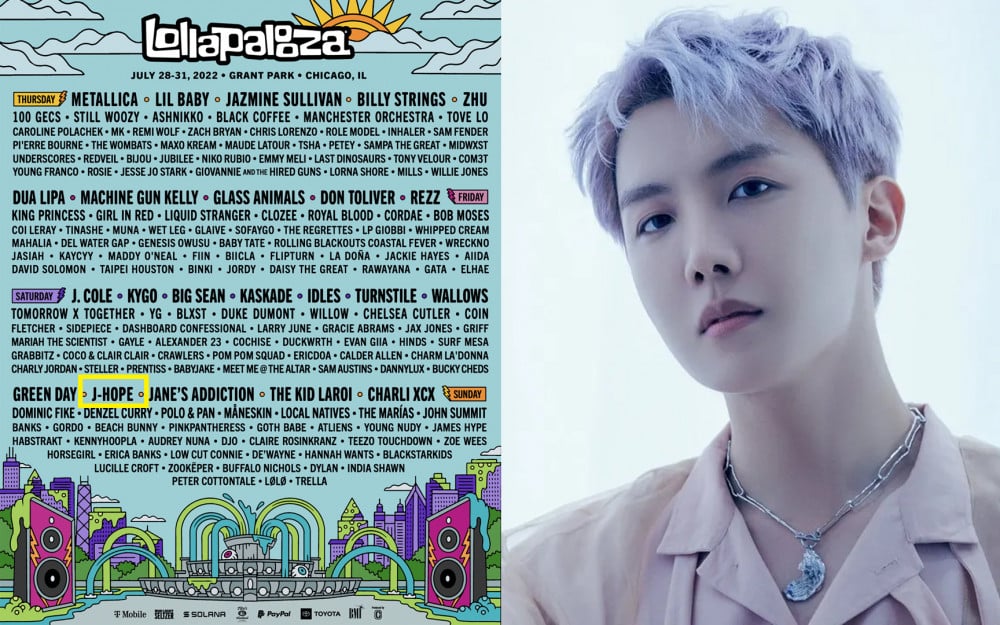 On June 8, it was announced that BTS's J-Hope will be one of the headliner artists for the 'Lollapalooza music festival.
According to 'Lollapalooza' via official social media, J-hope is now officially "the first South Korean artist to headline the main stage at a major U.S. music festival." Lollapalooza is one of the most iconic music festivals in the U.S., on par with 'Coachella' and 'South by South West' and will be taking place this year from July 28-to 31 at its home in Grant Park, Chicago.


As soon as the announcement was made, Korean netizens couldn't hide their excitement and shared their exhilaration in an online community. Korean netizens commented, "I want to go too," "Wow, this is so crazy," "J-Hope is so awesome on stage, this is so exciting," "This is so cool," "Wow, I'm so excited and this is really awesome," "I'm about to lose my mind because I'm so excited," "He's going to be amazing on stage," "This is really unbelievable," "He's a headline artist? that's so cool," and "Congrats, omg, I can't believe it!"