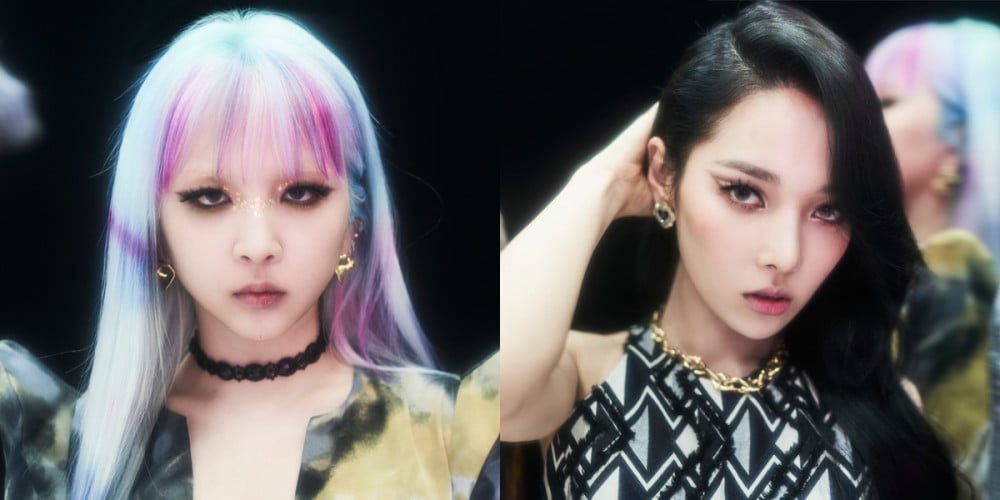 KARD's "heart" and "diamond" have returned, stronger than ever.
In their striking individual concept images, KARD members Jiwoo and Somin display their bold and chic visuals with a wild, psychedelic concept, featuring experimental effects, vibrant colors, and expressive poses. The ladies will be returning ready to conquer for KARD's first group comeback in approximately a year and 10 months, since 'Way With Words' in 2020.
Stay tuned for even more teasers leading up to KARD's long-awaited comeback with their 5th mini album 'Re:' and title track "Ring The Alarm", coming up on June 22 at 6 PM KST.