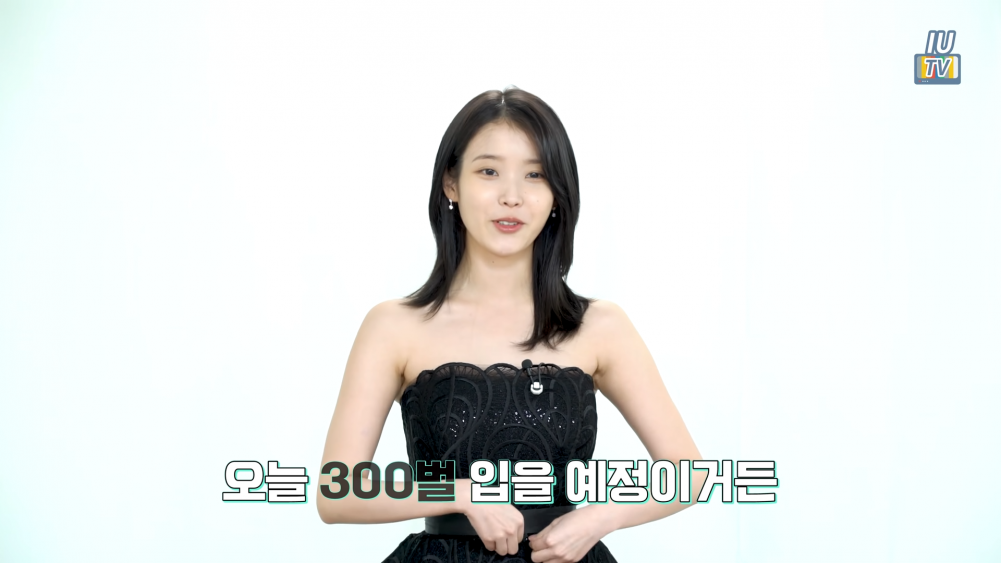 IU revealed the other candidate dresses she tried on for the '75th Cannes Film Festival.'

On June 1, IU posted a video titled, "Welcome to your first dress fitting' on her official YouTube channel.

In the video, IU explained, "I came to my stylist's office and we came to film the dress fitting for the Cannes Film Festival." IU looked a bit shy as she explained, "For a few years, I've never filmed my dress fitting."

IU continued to elaborate, "I wanted to share with Uaena (Fandom name) the candidate dresses. This is my first time doing this so it might be awkward but I will show everyone."

For the first dress, IU showed up in a black strapless dress, and the staff members applauded her. IU joked, "There are so many dresses I have to try on today so it's going to be hard for you guys to keep cheering for me every time. I'm going to try on 300 dresses today."


IU went on to explain, "Then we would add on makeup, with some jewelry, and I can tie my hair and do this and that. But I think it's a bit heavy. it's pretty but to wear this at Cannes Festival and go around and greet people and watch movies, I think it's too heavy but it's easy to wear."
For the second dress, IU showed up with a white dress with gemstones. IU continued to ask her staff members for their opinion. The staff members asked IU to turn around and reveal the back side of the dress. IU expressed her surprise as she didn't know the back of the dress was revealing.

IU then showed up in the third dress, which was an olive-grey colored dress that she was seen wearing at the Cannes Film Festival. IU explained that she loved the dress color.

IU tried on two more dresses thereafter, a purple dress and another white dress. However, IU continued to express how much she liked the olive-grey colored dress.
After trying on the last dress, IU explained, "There is another dress that is supposed to come in tomorrow. I think my final choice would be between the olive-grey dress and that one."
In fact, IU ended up wearing both dresses at the Cannes Film Festival and ended the video by showing the clips of herself on the red carpet at the international film festival.