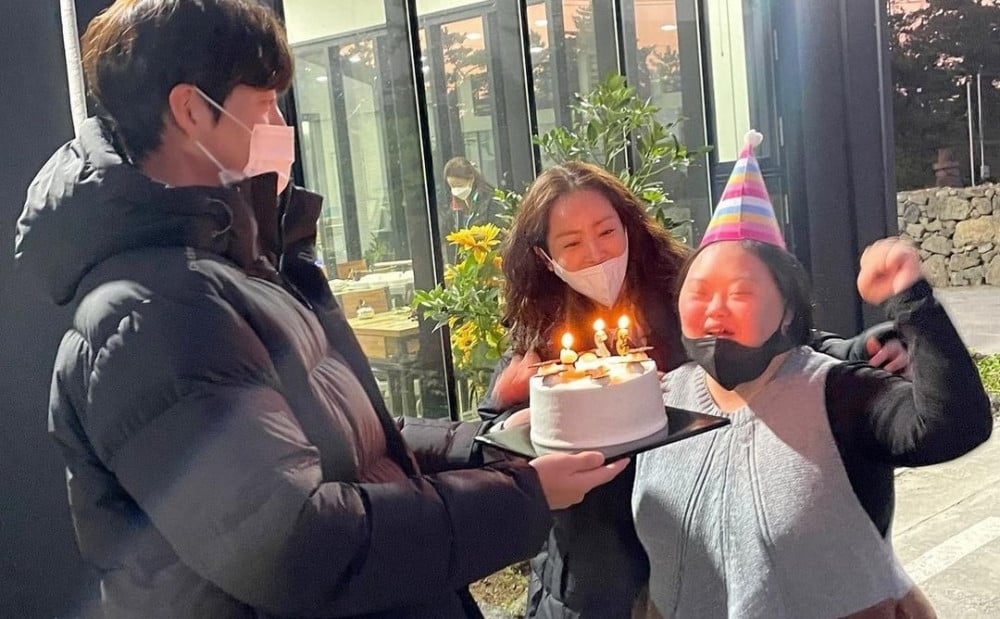 Han Ji Min and Kim Woo Bin threw a surprise birthday party for a co-star actress.
On June 12 KST, actress Han Ji Min took to her Instagram where she posted photos taken at a surprise birthday party she threw with Kim Woo Bin for their 'Our Blues' co-star actress, Jung Eun Hye. The actress and her role drew attention as Jung has Down syndrome in real life.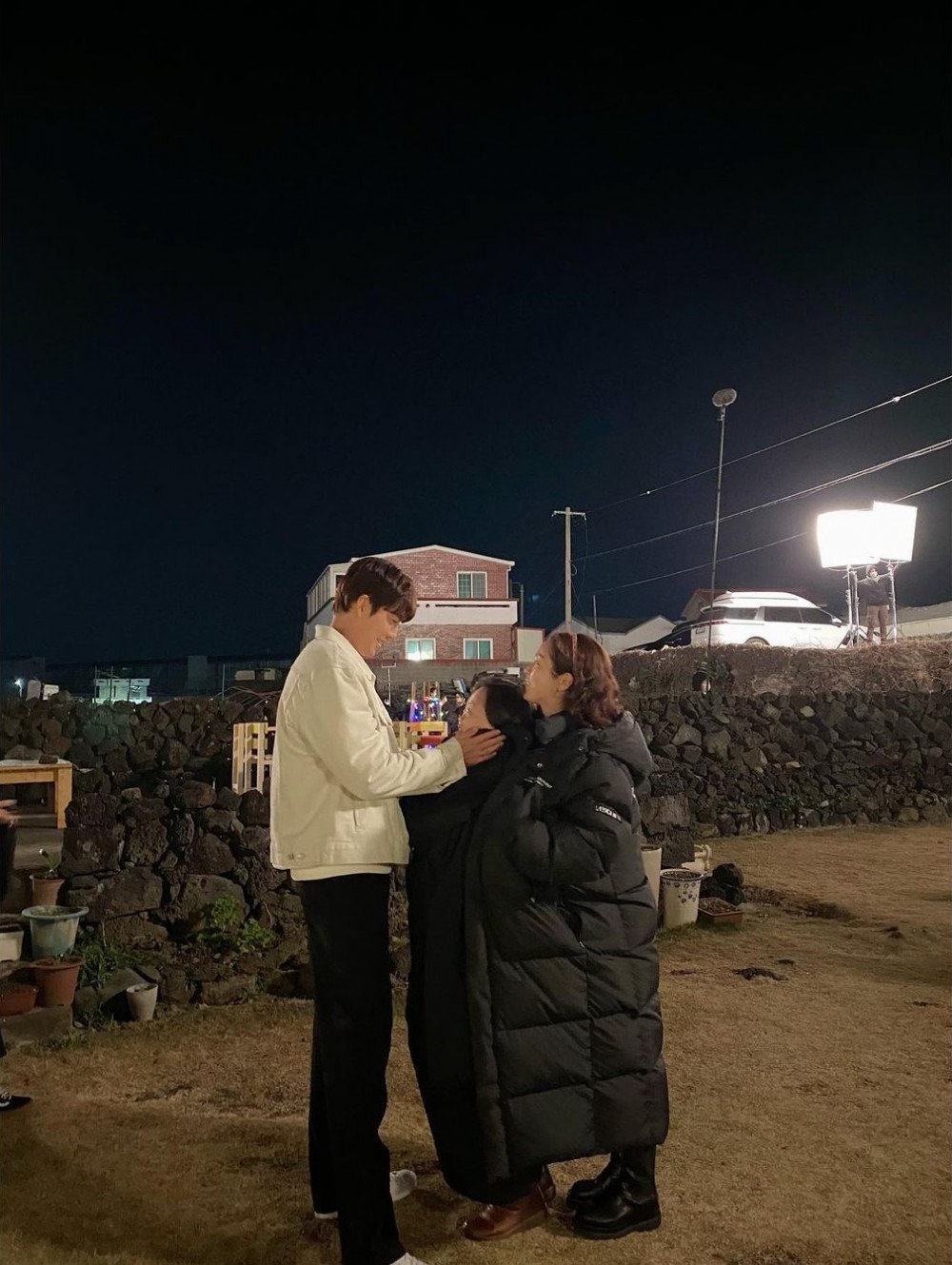 As seen previously, Han Ji Min and Kim Woo Bin already shared a warm friendship with Jung Eun Hye and were often spotted having friendly interactions on set.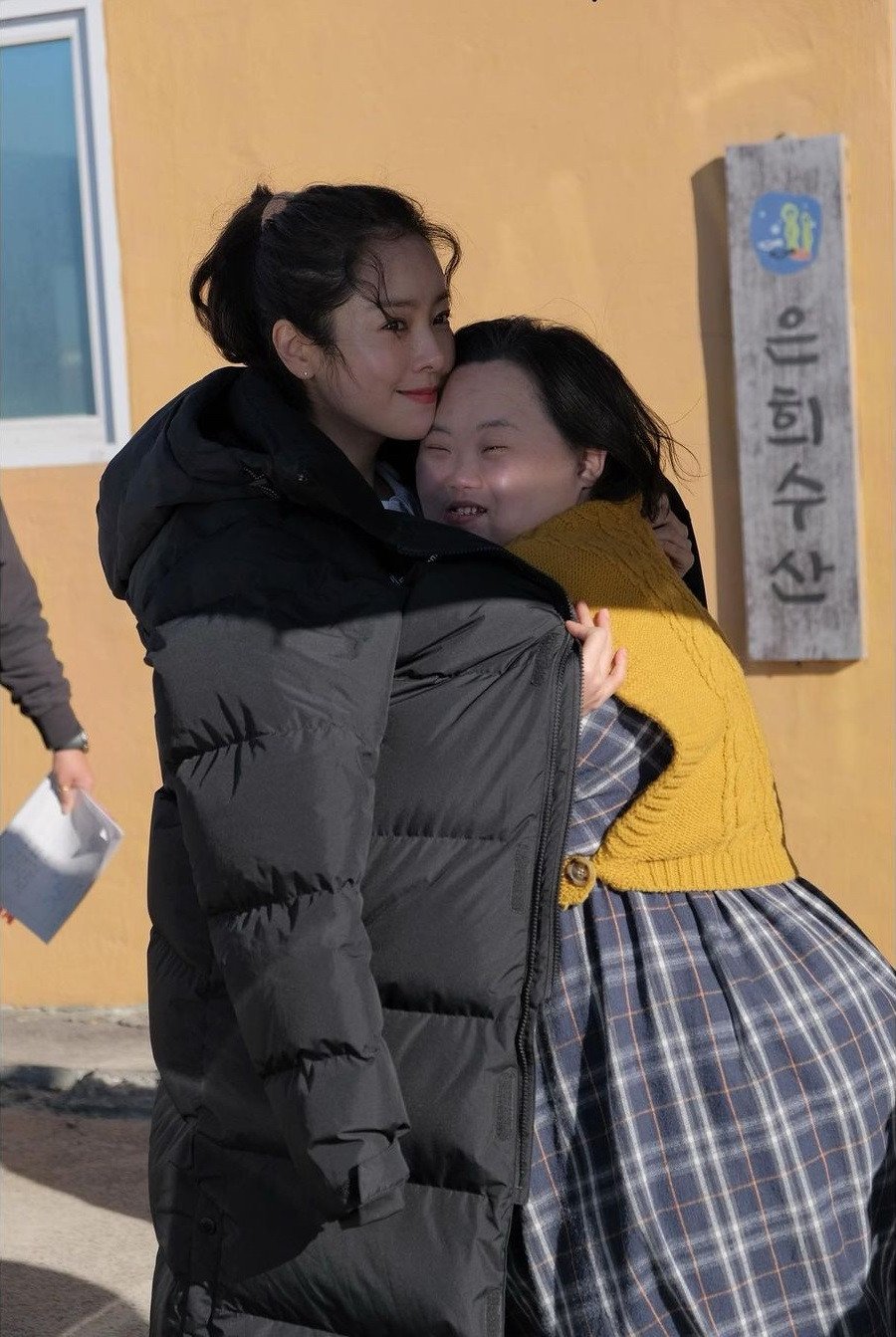 Han Ji Min's post was dedicated to celebrating the last filming of the tvN drama overall. According to media outlets, Jung Eun Hye's mother said that the two main stars prepared the birthday cake for her daughter during filming.
What a heartwarming moment! In other news, the drama 'Our Blues' aired its last episode on June 12.