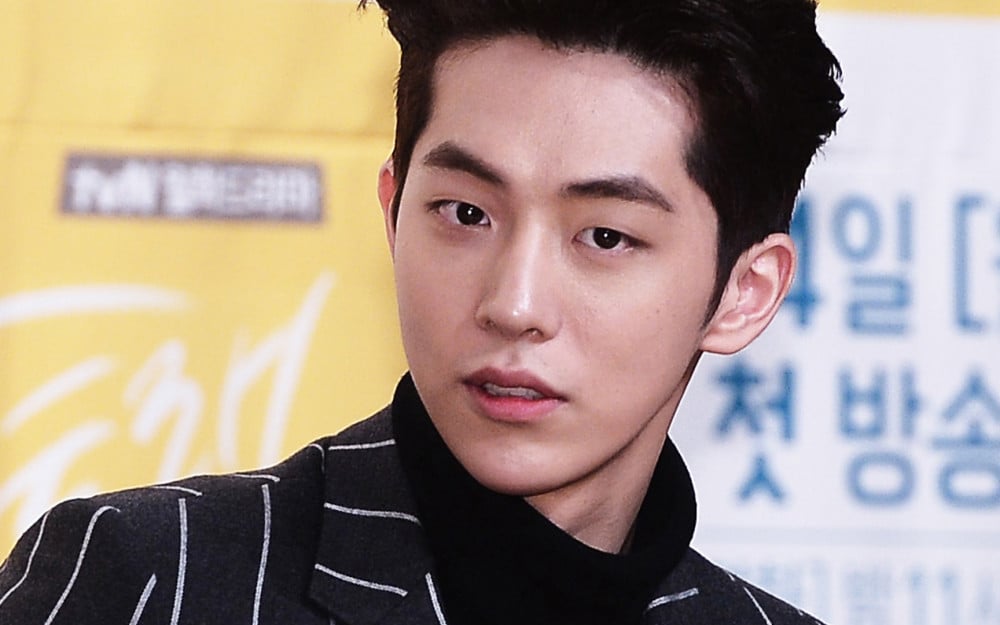 Last week, school violence allegations were brought up against actor Nam Joo Hyuk as an anonymous individual claimed the actor bullied him in school. However, Nam Joo Hyuk's agency, Management SOOP, quickly denied the allegations stating that they were ungrounded rumors.

Then recently, another alleged victim stepped up and claimed he had been suffering his whole life because he had to watch Nam Joo Hyuk, who used to bully him as well, on television. The victim claimed, "When I saw Nam Joo Hyuk in movies, I was in pain because of the wounds of the past."
The new alleged victim 'B' provided the details of the bullying to Sports Kyunghyang and explained that Management SOOP had not done any fact-checking before filing the lawsuit against the first alleged victim 'A.'

B explained that he clearly remembers the names of the other bullies, including Nam Joo Hyuk, who used to take part in bullying him. B explained, "When I was attending high school, Nam Joo Hyuk used to bully me with a group. I briefly forgot about the pains of the past, but then that wound opened up again when I saw Nam Joo Hyuk in a movie."
B explained that Nam Joo Hyuk's bullying continued throughout high school. He explained, "Nam Joo Hyuk always made me turn on my smartphone hot spot on purpose and took my smartphone without my permission to use it. When he got caught using the phone, he would hand in my phone instead of his. He used my phone more than I did during school."
The new alleged victim continued to elaborate, "Nam Joo Hyuk took my phone and would use a few 10,000 KRWs to buy game items. When I asked him to pay me back for the money he used on my phone because my parents pay the bill, he just said 'Why do I need to.' So, I never got that money back."

Alleged victim B claimed that Nam Joo Hyuk would also physically hit him, saying it was "Sparring." B explained, "when I refused to do something Nam Joo Hyuk asked or his group of friends asked, they would make me do 'Sparring.' They would make a ring in the middle of the classroom and made me fight another classmate." B claimed that he would just get hit because he didn't want to fight the other classmate.
B also claimed that Nam Joo Hyuk would make him be a "Shuttle" for getting snacks. The alleged victim explained, "Nam Joo Hyuk would say, 'If you get me a snack in 3 minutes, you don't need to be a shuttle anymore.' So, I would run to the store and come back but Nam Joo Hyuk would say I have to keep being a shuttle for snacks because I took more than 3 minutes."
This new victim claimed that he persevered, thinking that the best way to pay the bullies back was to get a good job and live a good life. He explained, "While I was being bullied in school, I persevered thinking that I will pay them back by getting a good job and living a good life. I even formed a social anxiety disorder due to the bullying I suffered from Nam Joo Hyuk."
B added, "I saw the news reports that Nam Joo Hyuk denied the bullying allegations and he sued my friend (first alleged victim A). It really is painful to think about my past and I am currently living my life perfectly well but I decided to step up after seeing my friend being sued." The new alleged victim then explained, "I want him to admit his wrongdoings in the past and stop his activities. It's really painful every time I see him."
The initial tipper also raised his voice again and explained that the first news reports were made wrong. A's mother explained, "There were large parts of news reports that were wrongly reported. His agency did not check the facts and is inflicting secondary harm."

She added, "My son has been suffering all his life due to the trauma from the school bullying but the bullies are negligent of that pain to this day."

In fact, an official from the Green Tree Foundation explained that it is common that the aggressors actually report the victim as well to the bullying committee. The official explained, "It is common in the education department where the aggressors of school bullying also report the victims to the school bullying committee. However, that is an act that shows that the perpetrators are not recognizing their wrongful action and inflicting secondary harm to the victim."
Earlier, Management SOOP explained that it has confirmed that the allegations and claims were groundless and announced it had filed a criminal complaint against the accuser.
With an additional victim stepping up, Korean netizens are starting to believe that there is some truth behind the allegations. Netizens commented, "This must be true," "If this is true, I really wonder how he felt when he saw the other celebrities' downfall due to their school bullying controversy," "Wow, this is so crazy, the claims of this new victim are so detailed," "If this is true, he's so brazen," "The claims sound so realistic," "I'm more shocked that the victim's mom also stepped up," "This would be so shocking if this is really true," and "It's so realistic how Nam Joo Hyuk would steal the smartphone data."