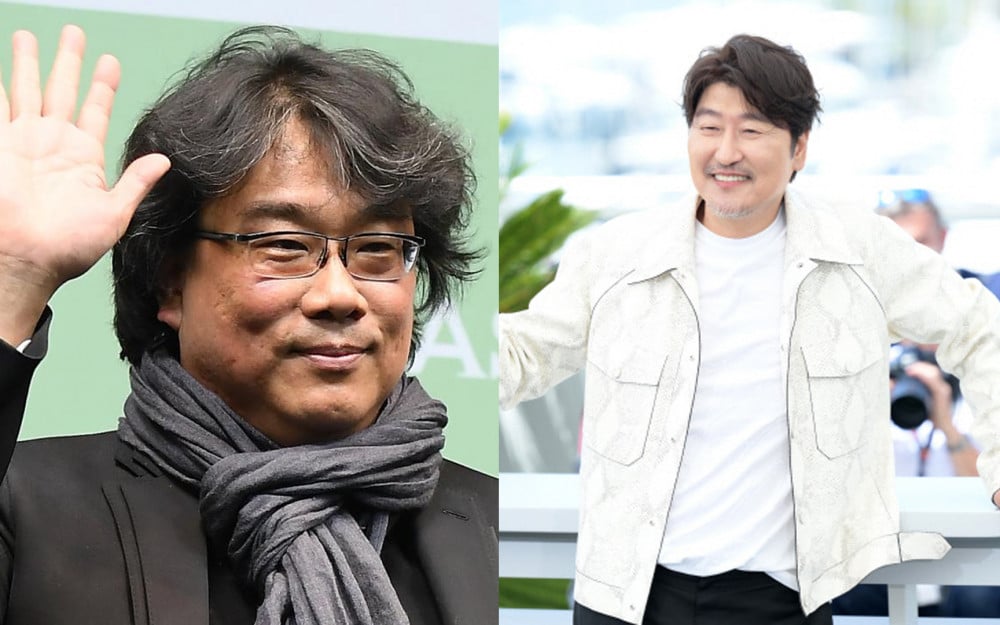 Song Kang Ho revealed that director Bong Joon Ho is currently in London filming his new movie.

Song Kang Ho, along with actor Kang Dong Won, IU, Lee Joo Young, and director Koreeda Hirokazu of 'Broker,' attended the film's grand premiere at the '75th Cannes Film Festival' on May 27. During an interview, Song Kang Ho was asked if director Bong Joon Ho had said anything to him about his attendance at the Cannes film festival. Song Kang Ho responded that there was no particular response from the director and explained they texted this morning and last night. Song Kang Ho explained, "We texted this morning and last night. He said he saw my photo (on the red carpet) and told me I looked handsome. So I asked him why he's sending me useless text messages," and laughed.
Song Kang Ho added, "He also told me he's working hard filming in London to the point he's going to get a nosebleed."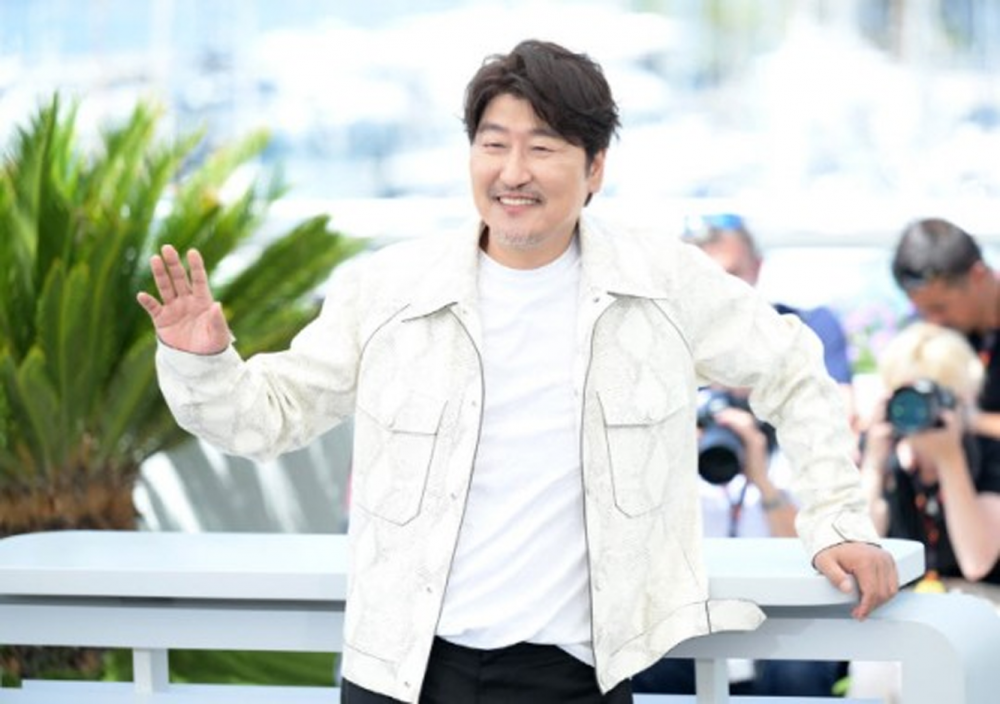 Meanwhile, 'Broker' is a movie that depicts the unexpected and special journey of those who have been brought together because of a baby box - a special box prepared for abandoned babies to be kept safe. It is the first Korean film directed by Hirokazu Koreeda, who won the Palme d'Or at the Cannes Film Festival for 'Shoplifters.' Song Kang Ho plays the role of Sang Hyeon, a baby box broker who runs a dry cleaner with Dong Soo (played by Kang Dong Won) in the movie. The two men come across Soo Young, who abandoned her baby in a baby box and returned for her baby.

Song Kang-ho, in particular, gave a lot of help and advice to junior actors IU and Lee Joo Young, who entered Cannes for the first time with this movie. Song Kang Ho shared that he did not spare any advice to his juniors on the red carpet this time. He explained, "I told them I am still nervous and I believe even Hollywood actors would be nervous on the red carpet even if they've been on it 100 times. Of course, we would be nervous since all the media has their focus on us there, but I told them don't be nervous and freely enter the red carpet."