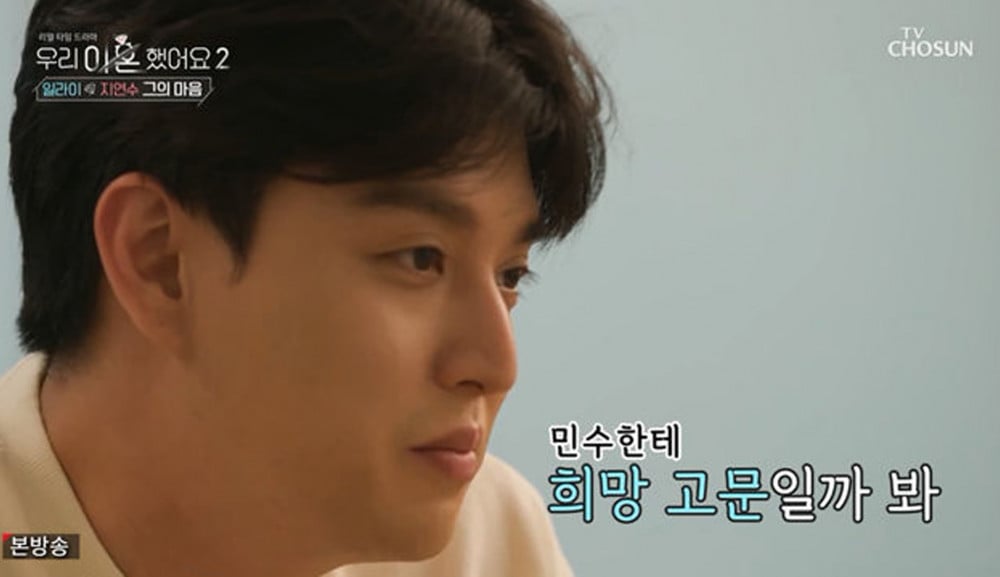 In the newest episode of 'We Got Divorced 2,' Eli shared his honest thoughts about reuniting with his wife and how that will affect his son.
In the latest episode of TV CHOSUN's 'We Got Divorced 2' that aired on May 27 at 10 PM KST, Eli and his ex-wife went to see a marriage counselor in hopes of reconciling their relationship and finding a solution to the conflict they have with each other.
Eli and Ji Yeon Soo had begun temporarily living together with their son, and Eli expressed his determination to settle down in Korea. Eli expressed he wishes that the three of them can live together, but he has no thoughts about reuniting with Ji Yeon Soo as of yet. He confessed to Ji Yeon Soo in this episode, "Later, if we really form feelings toward each other and really like each other again, then I want to talk about reuniting."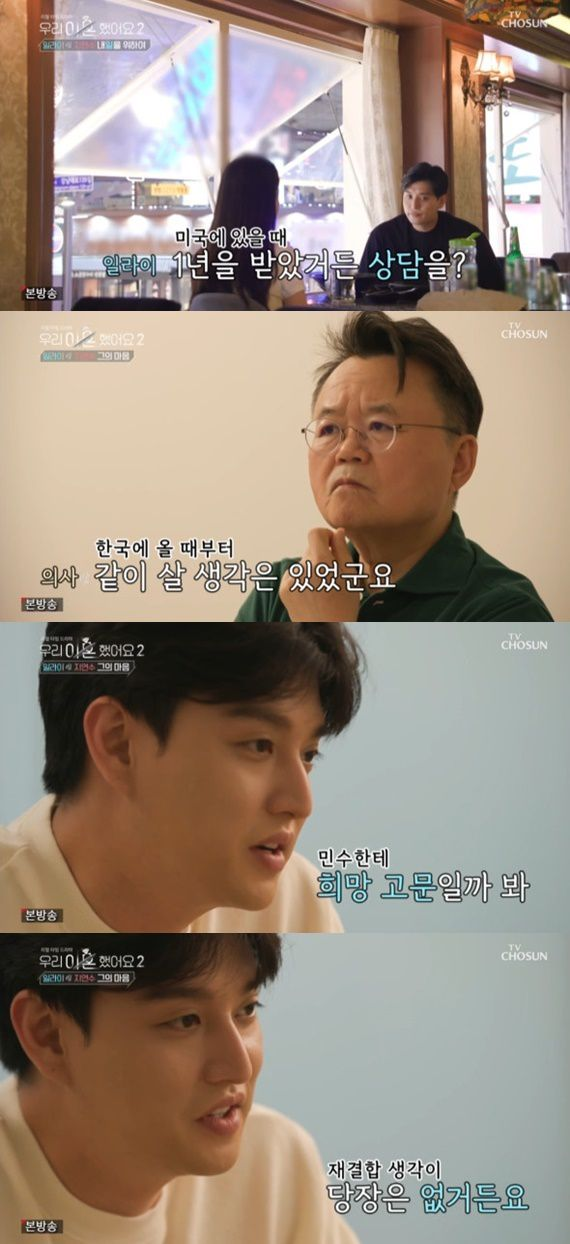 He also confessed to his ex-wife that he had received counseling when he was in America, and it had changed his views on life. Hence, he suggested that they receive marriage counseling.
During the one-on-one session with the counselor, Eli shared his worries about living with Ji Yeon Soo and his son, Min Soo, but not reuniting with her. Eli confessed, "I'm worried it would give him (Eli's son, Min Soo) false hope," because he still does not reunite with Ji Yeon Soo. Eli elaborated, "I was thinking about getting a place of my own since I can still see him often."
Meanwhile, TV CHOSUN's 'We Got Divorced 2' airs new episodes every Friday at 10 PM and shares the story of celebrity couples who are working to reconcile their marriage and decide to reunite or not.