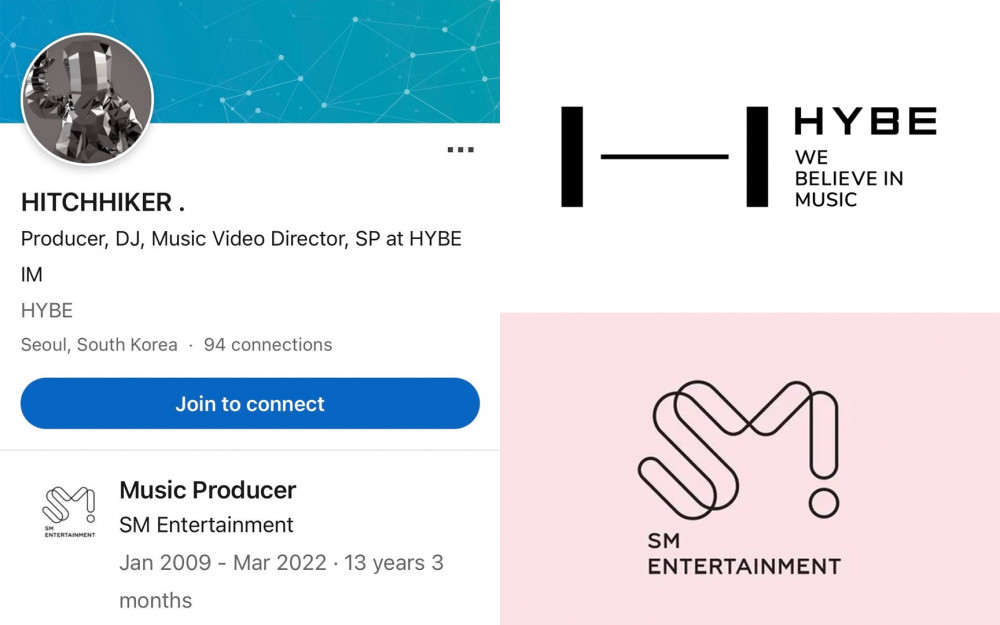 It seems that many talented individuals from SM Entertainment are being recruited by HYBE.
Renowned art director Min Hee Jin made headlines when she was recruited by HYBE Corporation as the Chief Brand Officer and was behind the production of HYBE's new girl group LE SSERAFIM. She had made a name for herself as the creative director of SM Entertainment behind the numerous SM Entertainment idols. However, she decided to leave the company in 2019 and was recruited by HYBE thereafter.
Then recently, netizens found that another SM Entertainment staff member had moved to HYBE. HITCHHIKER, a major producer at SM Entertainment for over ten years, was recently seen editing his profile on Linkedin as being a "Synergy Superviser" at HYBE.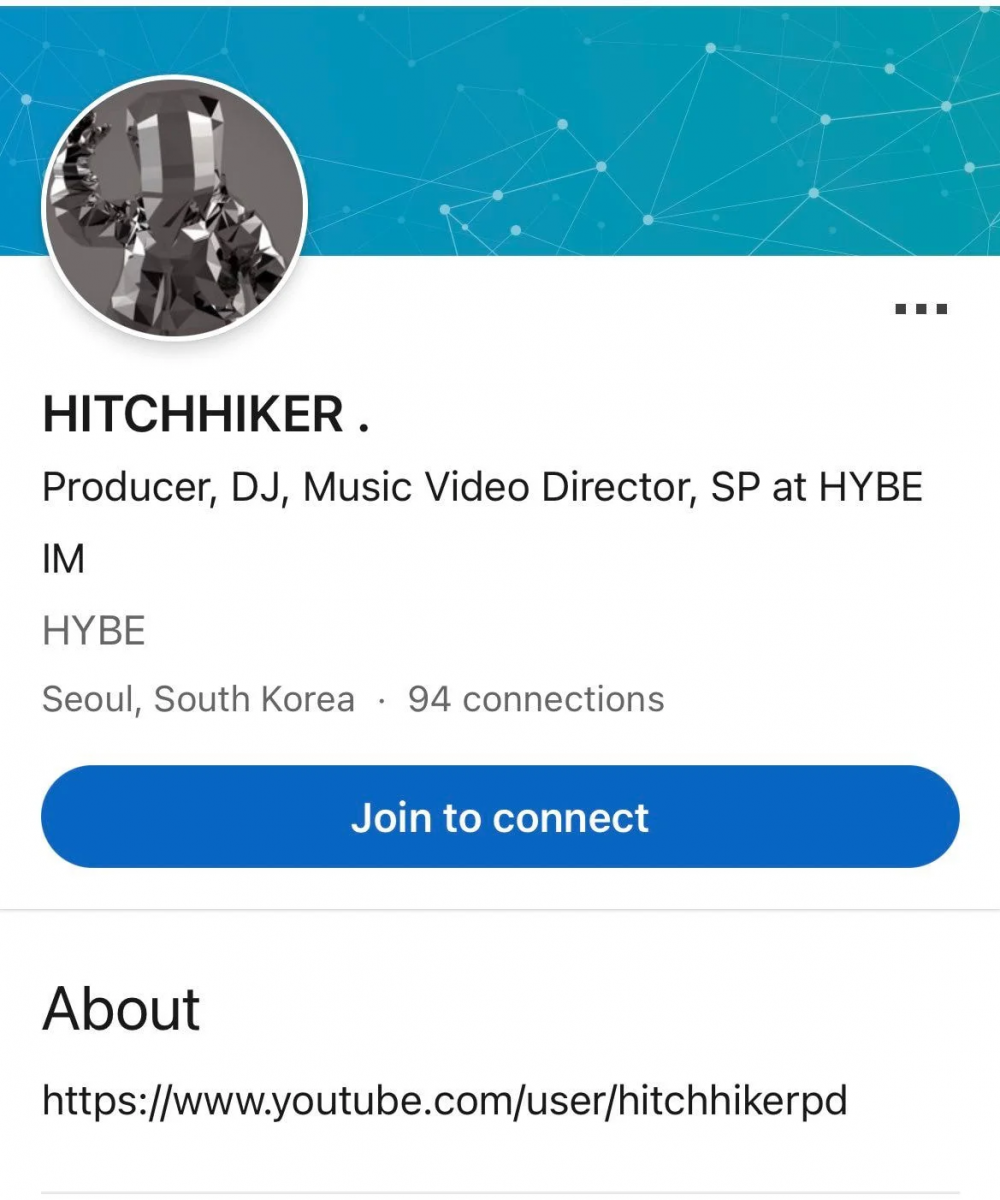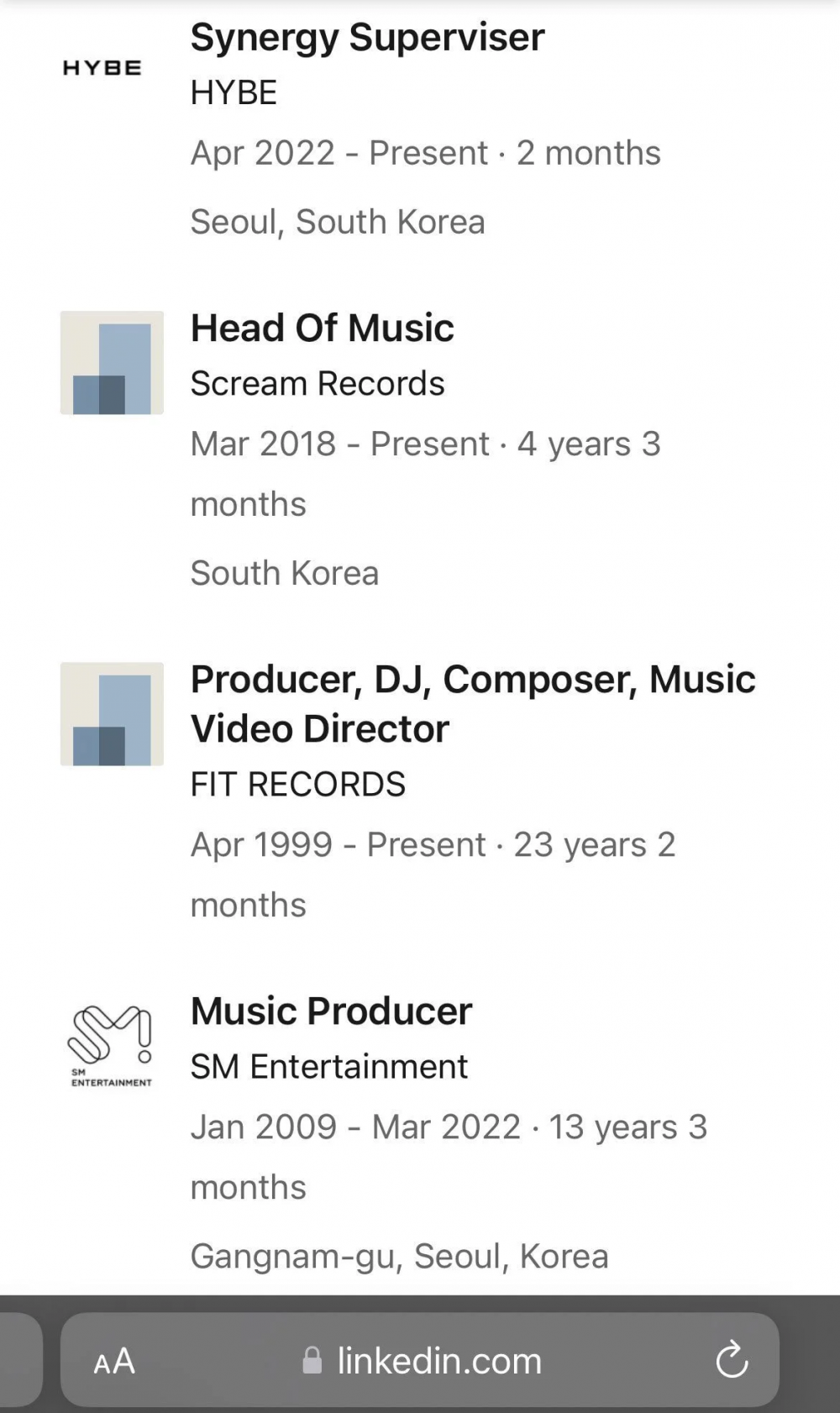 According to his Linkedin profile, he had been a music producer at SM Entertainment until March of 2022 and had recently joined HYBE in April this year.
Many netizens were surprised and commented, "I really liked Hitchhiker's music," "Dang, he left SM?" "HYBE probably paid him more, lol," "No, I can't believe he went to HYBE now," "I really like Hitchhiker's music, wonder what kind of songs he will make for HYBE now," "HYBE took away another SM member," "Hitchhiker went on his own. It's not like HYBE stole them," "People are saying that Min Hee Jin and Hitchhiker abandoned SM, but it's their career and their own decision," and "I wonder why he left SM Entertainment."